Rounding off a monster week of singles and an incredible live show at Ultra Music Festival in Miami, Tiesto unveils his latest EP, 'I Like It Loud'. Featuring collaborations with artists from the talent collective at Tiësto's label, Musical Freedom, I Like It Loud is an explosive body of work, brimming with festival bangers.
First up is the title track, 'I Like It Loud', a thrilling re-work of the 1997 definitive track by Marshal Masters feat. The Ultimate MC. Collaborating with fellow Dutch producer/DJ John Christian, Tiësto reimagines the classic track bringing a whole new dimension, perfect for the club big rooms.
'Dawnbreaker' by Tiësto & Russian duo Matisse & Sadko is an epic house track with a progressive build and beats to stomp to and see the dawn in with. Penultimate track 'Coming Home' sees Mesto join forces with Tiësto on this masterful dance hit, which has summer written all over it.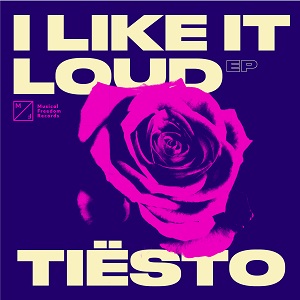 Bringing the EP to a stunning close is Tiësto's track with MOTi, 'Break The House Down'. Having previously collaborated together on their remix of Lean On, as well as Blow Your Mind and House of Now, Tiësto and MOTi have now created an even bigger beast with this track, complete with samples of ethereal choral chanting.
No doubt, this pioneering EP featuring some of the most exciting headliners out there sets the pace for this summer's festivals – and the rest of the year.
Listen to the tracks here.