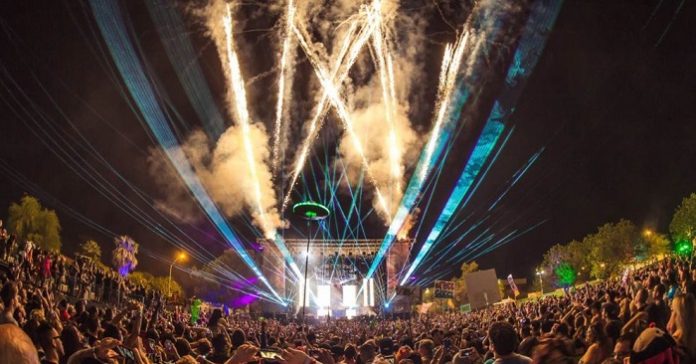 Relentless Beats is excited to announce the return of Goldrush Music Festival, one of 2017's best received new festival experiences, taking place at Rawhide Western Town in Chandler, Arizona, September 29 and 30, 2018.
Following the success of the inaugural festival, which saw over 25,000 prospectors rush upon Relentless Beats' blend of the Wild West, year two will dig further into the musical amalgamation of styles, tastes and energy.
The fully immersive two-day festival will welcome electronic dance music and hip-hop fans from across the country to discover and experience world class DJs, across four expertly curated stages. The lineup will be announced in the coming week, with further details to accompany it. In the meantime, let's go back and experience everything that makes Goldrush the can't miss festival of the Fall. #InGoldWeTrust #CanYouDigIt
Rawhide Western Town & Event Center is situated on the Gila River Indian Community and is Arizona's largest 1880s western-themed entertainment venue. Located just south of Phoenix, the venue is a mere 20 minutes from the Phoenix Sky Harbor International Airport in Chandler, AZ. The venue hosts several marquee Relentless Beats events, including; BOO!, CRUSH AZ, Decadence, Global Dance Festival, and other major artist concerts.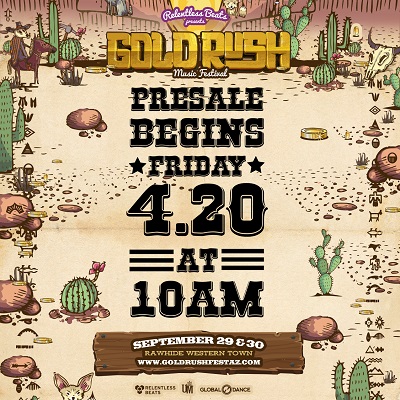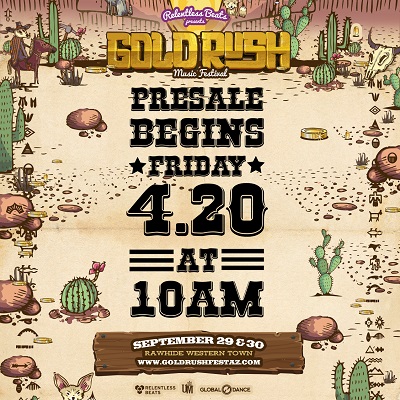 All ticket types are available online via link. Goldrush is a 18+ event..
Watch the official trailer below.