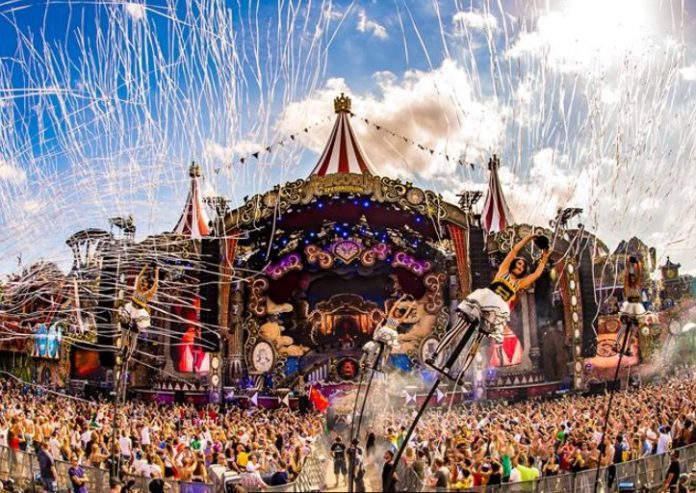 Tomorrowland, arguably one of the biggest and best festivals world-wide, have started releasing full artist line-ups for each stage to get you ready for the upcoming two festival weekends this summer, July 20th-22nd and July 27th-29th.
The festival has shared the individual stage splits so that we can start trying to plan our way around the enormous line-up. Over the past two days, they announced which artists will welcome you at 'Garden of Madness', 'Rose Garden', 'Tulip stage', 'Atmosphere', 'Cage' and 'The Rave Cave'.
Today we are getting a look at the music that will go down both weekends at the 'Amicorum Spectaculum Presents Theatre Formidable', 'Freedom' & 'House of Mask'.
Armin van Buuren returns to Tomorrowland, to bring the greatest of Trance music you'll ever hear, announcing the full lineup for his 'A State Of Trance' stage. He announced heavyweights such as Andrew Rayel, Ben Nicky, Cosmic Gate, David Gravell, Estiva, Marlo, Ruben De Ronde, Super8 & Tab and Vini Vici.
Axwell's crew, Benny Bennasi, D.O.D, Fatboy Slim, Galantis, Jack Wins, Kryder, New_ID, Shapov, Tom Staar, Will K vs Dave Winnel will be performing Saturday July 21st on 'Axtone' stage.
Check out the other full stage lineups announced today below!
Tomorrowland 2018 festival is scheduled to take place from July 20 to 22 and July 27 to 29 and this year's theme is the The Story Of Planaxis. HERE you can check the previously announced full lineups. Stay tuned for more!