After close to twenty editions of 'Armada Invites' in its own in-office club and international spin-offs in dance music hotspots such as Miami, Armada Music has announced a very special collaboration in and for the Amsterdam club scene.
The Entourage Group, the driving force behind many of the city's hotspots, has invited Armada Music to host recurring showcases at high-end underground nightclub Mad Fox. The first edition of 'Mad Fox Invites Armada' will take place on May 17, 2018 from 11 p.m. till 4 a.m. (CEST).
With a line-up that includes German top act Thomas Gold, Armada Music CEO Maykel Piron himself and the Amsterdam-based record label's A&R team, 'Mad Fox Invites Armada' is expected to turn into a monthly recurring series that draws artists, industry people and the nocturnal creatures of Amsterdam alike.
Additionally, Armada Music will host a private 'Armada Invites' stream event in its own club on Wednesday, May 16 to set the tone for the madness at Mad Fox one day later.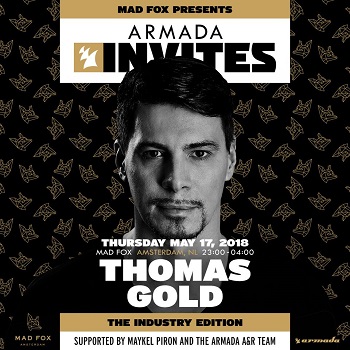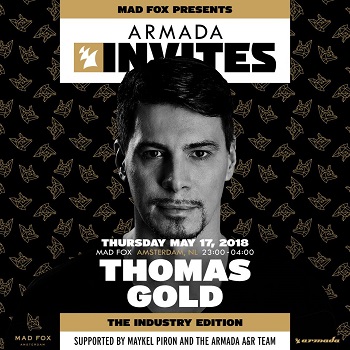 Early 2017, The Entourage Group introduced Mad Fox to Amsterdam – a luxurious, intimate and cosmopolitan nightclub. Created by renowned hospitality entrepreneur Yossi Eliyahoo, Mad Fox brings a unique blend of table service clubbing and futuristic design to the lower floor of the W Amsterdam.
Maykel Piron, CEO Armada Music: "We've been doing well in terms of reach, fan support and coolness with the 'Armada Invites' events in our own club and the spin-offs in many other places around the world. However, we always felt that some people in the industry were missing out, those who are always working hard to ensure the scene's growth. We loved the idea of getting them in one place with our artists and Amsterdam's finest clubbing crowd to enjoy what we love so much: high-quality music that belongs to the clubs."