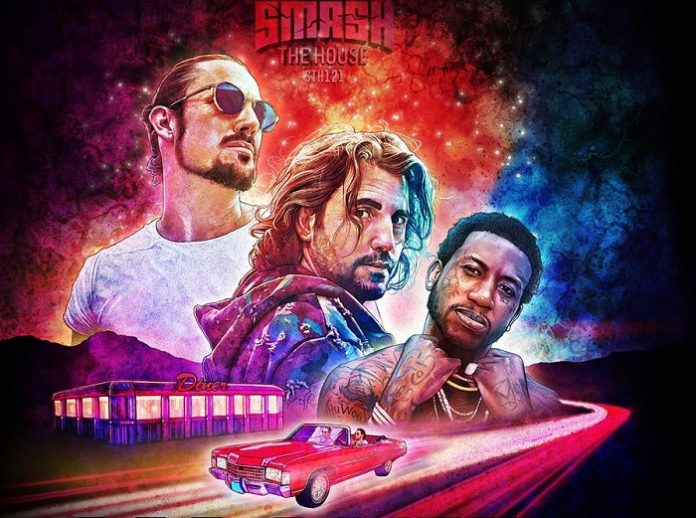 The latest in a list of heavyweight team-ups sees dance music duo Dimitri Vegas & Like Mike pair up alongside one of trap's highest profiled rap figures Gucci Mane for a record of seismic proportions in 'All I Need'. Fresh, cutting and jacked with an abundance of swagger, 'All I Need' resonates with all the force fans have come to expect from these pioneering musical brothers.
With 'All I Need', Dimitri Vegas & Like Mike continue in the broadening of the spectrum of their work. On 'All I Need', two musical worlds collide to create a sum bigger than its parts in the form of a summer anthem that has heavy rotation and festival favourite written all over it.
A catchy female topline gravitates the track alongside tropical bass-led textures, whilst reverb laden elements pad out the electronic-focused synths expertly programmed by Dimitri Vegas & Like Mike. Gucci Mane's verse signals the introduction of trademark trap-tinged hats, snares and percussions, ensuring fans of all persuasions are accounted for.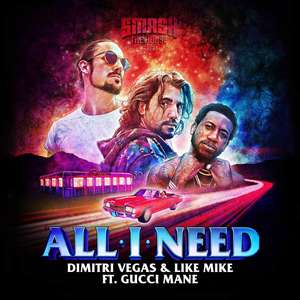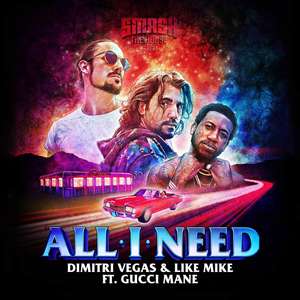 'All I Need' delivers some of the best of both the brothers' and Gucci Mane's arsenals, culminating in a track that is set to persistently permeate throughout radio speakers and festival fields and car stereos this summer. Grab 'All I Need' on May 4th when its released via Epic Amsterdam | Sony Music and Smash The House.
Listen to the track here.