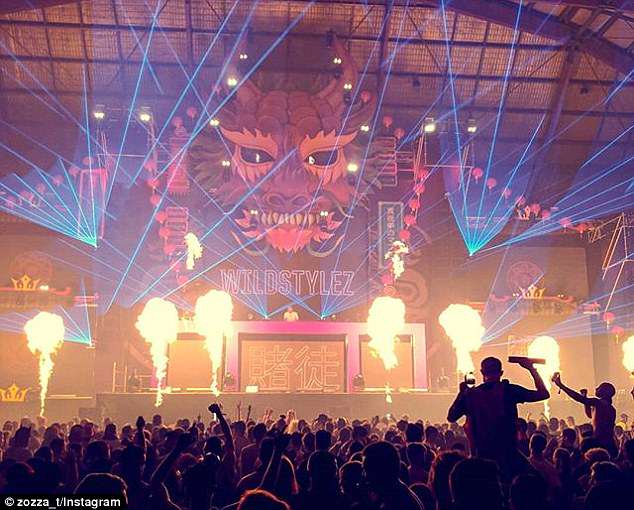 A hardstyle and hardcore music festival in Sydney, Australia has resulted in the seizing of thousands of MDMA pills and the medical treatment of hundreds of people.
More than 3,500 ecstasy pills were seized and 13 festival-goers charged following a large police operation at Midnight Mafia Music Festival at the Sydney Showgrounds on Saturday.
Among those arrested were a 21-year-old woman allegedly found in possession of almost 1600 MDMA pills and an amount of cocaine; another 21-year-old woman allegedly carrying nearly 550 pills; and a 19-year-old woman allegedly caught with 200 pills.
According to NSW police, out of more than 14,000 people who attended the music festival in Sydney, 187 people were searched. The operation involved officers from the South West Metropolitan Region and was assisted by drug-detention dogs.
"We saw more drugs seized today than recent events, one of the largest we've seen, which clearly shows our messaging is not getting through," Detective Chief Inspector Gus Viera, commander of the South West Metropolitan Region Enforcement Squad, said.
"I am extremely disappointed with these results; however, we will continue to conduct these operations at upcoming festivals throughout the year. Those intent on bringing illicit drugs into these events will be caught, charged and put before the courts" he added.
During the event, 256 festival-goers sought medical treatment and three were taken to hospital for drug-related health issues.
Sydney Olympic Park: 3,000 capsules of drugs seized and a young woman has been left fighting for life after the Midnight Mafia Music Festival last night. #MidnightMafia #7News pic.twitter.com/myTTe0KvEj

— 7 News Sydney (@7NewsSydney) May 6, 2018
Some people complained that they were denied entry to Midnight Mafia after they were searched by police on their way in even though they were not found anything incriminating on them. Some even reportedly had "tickets ripped up in front of them" even after they were cleared by the police.
Event organisers Hard Styles United (HSU) said those denied entry after being searched would be offered a full refund.
"We do reserve the right to exclude persons attending any even as we are a licensed premises, this could be for various reasons, however, we are unable to outline the tactics and policies relating to police operations," a spokesman told news.com.au.