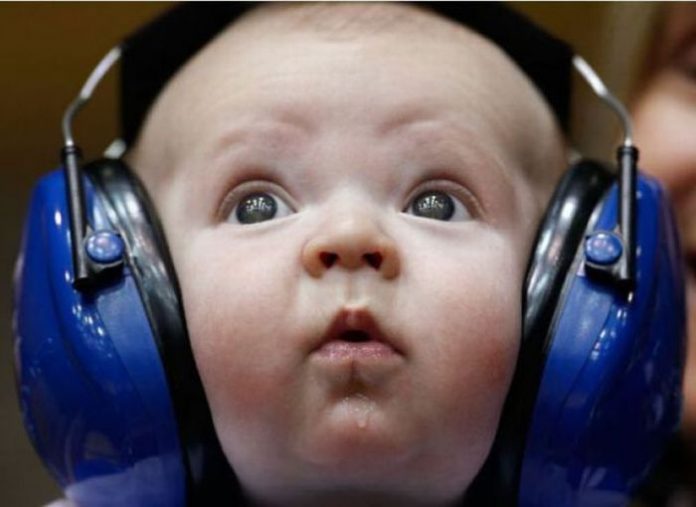 You always hear the phrase "music was just in my blood" when people talk about their family's history as musicians. For Leah Wilkins, she seemed to have music on the brain since before birth.
Ultrasound scans during her 11- week check up seemed to show that she was wearing headphones in the womb. Her parents, Emma and Richard Wilkins were shocked when it looked as though their daughter would follow in the footsteps of her DJ dad.
Leah was diagnosed with DiGeorge syndrome and an extra chromosome when she was three. Despite the numerous surgeries and complications, Leah has remained happy and positive whilst being ready to sing Frozen at a moments' notice.
Emma, from Knaresborough in Yorkshire, said: 'I've not got a clue why she's got headphones on in the scan – it surprised everybody. 'The ultrasound technician suddenly pointed and said "Look, the baby has got headphones on!" and sure enough it looked like she did.
'Everyone was making jokes about it, saying she was going to come out liking music or singing, and it's true, she loves music now. 'At the minute it's all about Frozen – Leah is Frozen-mad and loves all the songs. 'She has seen the scan photo herself and she finds it funny too.
'She says to me "I always liked music then mummy, didn't I?" and I say "Yes, Leah, of course you did."
Check out the picture below!