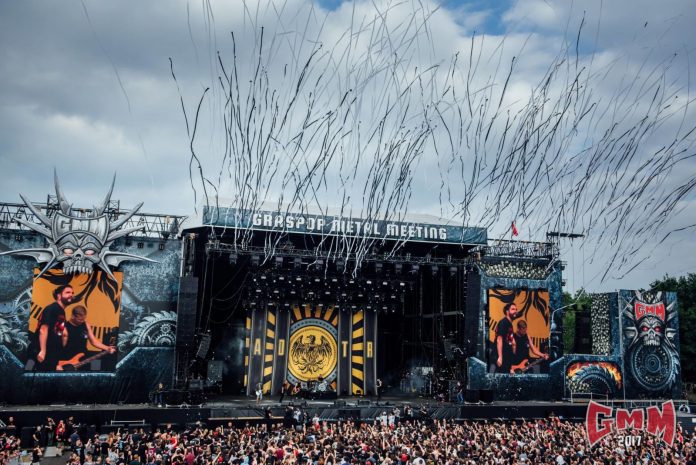 Graspop Metal Meeting, arguably one of the biggest and best music festivals world-wide has announced the lineup for the long anticipated 2018 event in Dessel, Belgium, which goes down June 21st-24th.
This year's stellar lineup is better than ever ! Guns N' Roses, Ozzy Osbourne, Iron Maiden and Marilyn Manson lead the pack this year alongside co-headliners Avenged Sevenfold, Volbeat, Limp Bizkit, and a newly-reunited A Perfect Circle.
Other acts announced include Judas Priest, Megadeth, Ghost, Rise Against, Jonathan Davis of Korn, Kreator, Meshuggah, Baroness, Neuorsis, Mike Patton's Dead Cross, Body Count, Underoath, The Darkness, Wolves in the Throne Room, and L7.
See the poster below!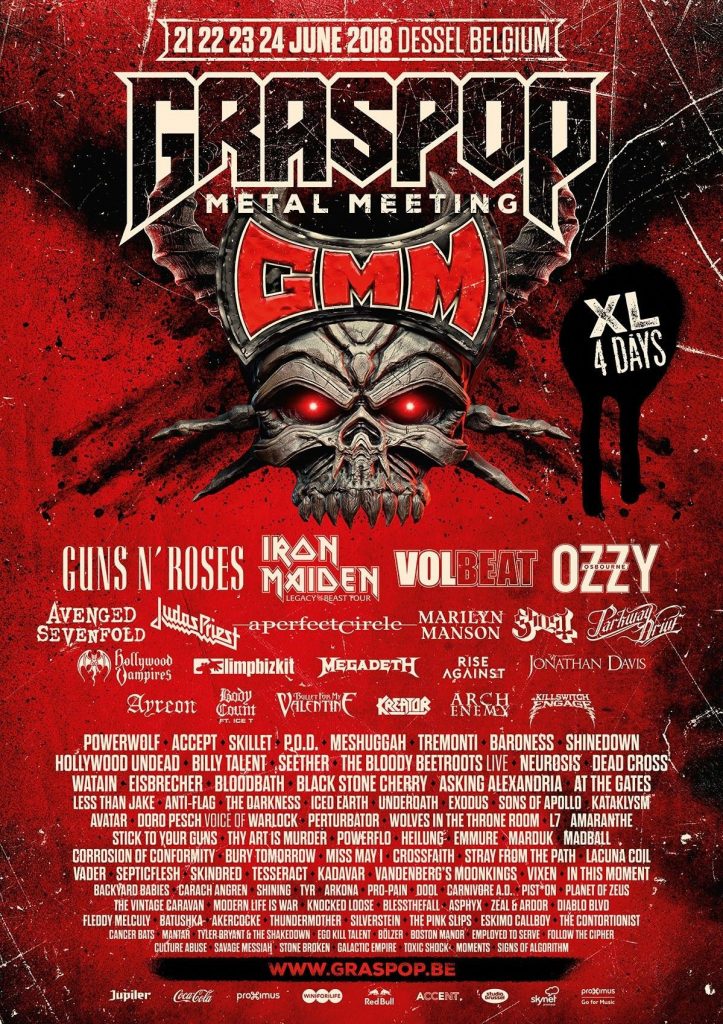 Graspop Metal Meeting takes place on June 21-24, 2018, and tickets are available via the Graspop website here, priced at €205 for all four days, €245 for the deluxe XL package, €89 for single-day Thursday and €99 for single-day Friday, Saturday or Sunday.
Check out the official website for day-to-day lineups and more here!