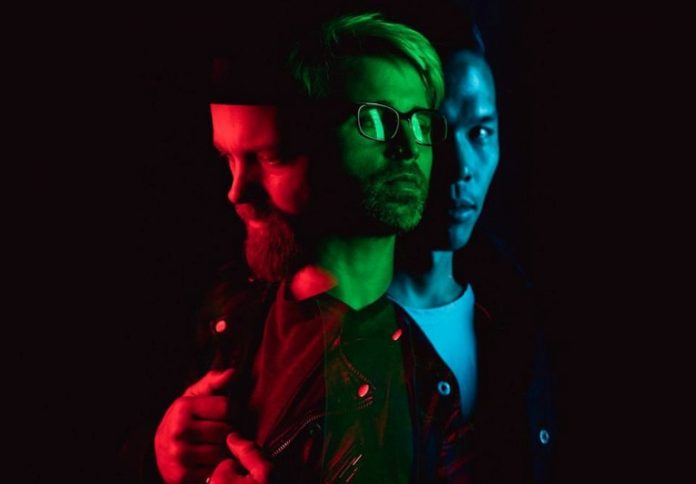 Los Angeles based electronic trio The Glitch Mob made waves earlier last month with the release of their most recent project, "See Without Eyes," and are currently on the road for their monumental, 36 date tour.
Glitch have been pioneers of the electronic music scene since 2010 when they made their debut with their game-changing album, Drink the Sea, and have been praised by both fans and critics for their unmatched creative output and groundbreaking instrumental productions.
On stage, this trio certainly aren't meant to be overlooked either. Here are the top three reasons why you should check out Glitch Mob in a city near you!
1.) The Music
This one is a little obvious, but there's no doubt that Glitch Mob's music offers its fans a truly mesmerizing listening experience. Each Glitch Song is meticulously crafted and filled with atmospheric, intricate sound designs, and no two tracks ever follow the same audio path.  Take a listen to their most recent single, "Keep on Breathing (feat. Tula)" below:
2.) The Visuals
In addition to their sound, Glitch has been known to crush it in the visuals game as well. The 'See Without Eyes' tour will feature an upgraded version of their Blade 2.0 live system. The Blade was a custom built instrument designed for the trio by Martin Phillips, whose past works include stage designs for acts such as Nine Inch Nails and Daft Punk. From what we've seen so far, The Blade plans to deliver stunning graphics in order to further amplify the trios immersive sound throughout their sets.
See The Blade in action below:
3.) The Fans
Even when the shows are all said and done, Glitch has been known shy away from connecting with their fans. A post was made recently on their facebook page with a few behind the scenes photos and this touching caption from one of their recent gigs:
"It's such an honor to meet you guys in person. We are constantly reminded of the power of music to connect and uplift. Thank you all for riding with us on this journey."
Tickets for the 'See Without Eyes' tour are on sale now via the OFFICIAL WEBSITE!