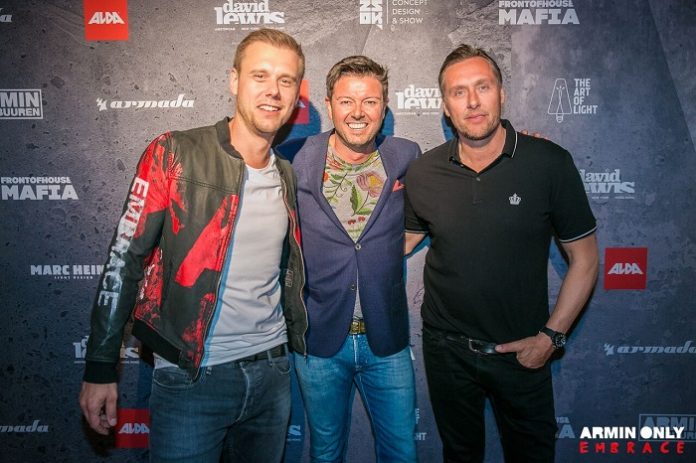 Oh, how fast the years have gone by. It seems like only yesterday when Armin van Buuren, Maykel Piron and David Lewis started realizing their joint dream together, braiding their respective knowledge and visions of the music scene into an endeavor that would still be going strong a decade and a half later.
On this very day, world's famous record label, Armada Music can look back on 15 years of quality dance music across the board, and they've decided to celebrate it in style with the release of a brand-new, 4 CD compilation album: 'Armada 15 Years'.
Through 'Armada 15 Years', music lovers from all over the world get to revel in 100 of the Amsterdam-based record label's most iconic and popular releases. Digging into the cultural heritage of electronic music via tracks such as Chicane's 'Offshore', Dash Berlin's 'Here Tonight'and Vincent de Moor's 'Fly Away' while also featuring the tracks that have dominated charts and festivals across the globe in the past few years (e.g. Armin van Buuren's 'This Is What It Feels Like', Lost Frequencies' 'Are You With Me', Major Lazer & Showtek's 'Believer', Thomas Gold's 'Magic', W&W's 'Bigfoot' and the recent hit from Loud Luxury, 'Body'), the album spotlights the evolution of the label and its sound.
Simultaneously, 'Armada 15 Years' shows off the label's trailblazing traits as well as those of its roster, all of which boils down to a piece of dance music history that has already proven both timeless and contemporary.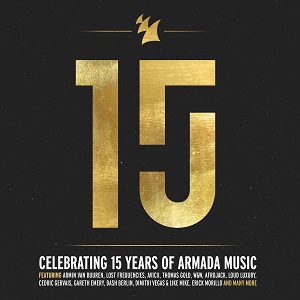 Armin van Buuren, co-founder Armada Music: "It's been quite some time since we were on Ibiza and the idea of starting our own label popped up. I am so proud to see how far we've come. I am overjoyed with the massive success of the label and I can't wait to see what the next 15 years will bring us."
Maykel Piron, CEO and co-founder Armada Music: "The past fifteen years have shown us what can be accomplished by putting the right people in the right place. We are super proud of everyone working their hardest to ensure the label's success and longevity, and we are very grateful to our artists for taking their chance with us and giving their heart and soul in this amazing partnership we've got going here. Without them, Armada Music would not be where it is today."
David Lewis, co-founder Armada Music: "Good music keeps the mind alive, and I feel that's exactly what Armada Music has been delivering over the past 15 years. The label managed to become the biggest independent dance music label in the world with a powerful and diverse roster of artists and I feel it in my guts that there is still a lot more to accomplish in the years to come. This is what we all envisioned and hoped for from the start, and I am very proud of being a part of it all."
Listen to the album here.