Flaremode & Mad M.A.C prove to be quite the dynamic team and created an incredible remix to Angemi's "Show Your Flame", one that definitely deserves to be in your playlist this summer!
Picking up the pace from the original track, the guys produced a house-centric anthem that is going to shake dance floors all summer long. Re Bel's beautiful vocals ride forefront during each breakdown, immersing you with a sense of euphoria as the track explodes into a colorful, electrifying drop with melodies that will have you smiling the whole way through.
Flaremode has been on fire this year. Most notably, they've held a residency at Billboard Radio, hosting a variety of sessions with special guests Martin Garrix, and David Guetta, to name just a few.
The Greek duo MAD M.A.C have also been quite busy both in the studio and on the road, and are already slotted for a highly anticipated show at Tomorrowland this year!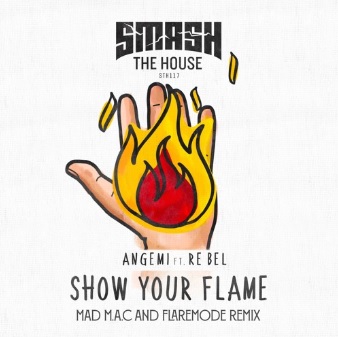 Both artists are no strangers to the prestigious label, Smash The House, as they're featured with an official remix, a mighty one that is, to Angemi & Re Bel's hit single, 'Show Your Flame.'
Listen to the track below and enjoy!