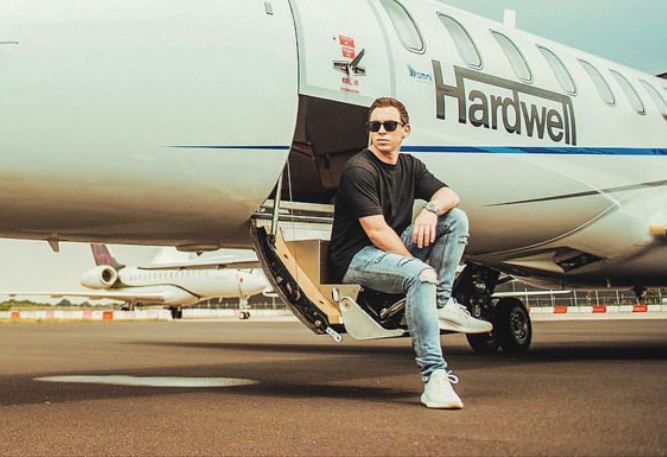 On Thursday 18 October 2018 Hardwell will host a unique concert with the Metropole Orkest at Amsterdam's iconic Ziggo Dome.
During 'Symphony: The Global Revolution of Dance', the world-famous DJ, together with the world's leading pop & jazz orchestra, will take the audience on a musical journey through the history of dance music. An all ages concert that starts with the rise of dance music in the 80's and ends with the mega hits of today.
Hardwell and the multiple Grammy Award winning Metropole Orkest, recently announced their collaboration with the release of the track 'Conquerors'. With the addition of this unique concert for an all-age audience, the collaboration reaches a high point that can be seen and heard live at the Ziggo Dome.
The spectacular show of the legendary DJ and the Metropole Orchestra is characterized by the composition of different music periods, from the 80s to the present. Hits will include various world stars from Donna Summer to Tiësto and Carl Cox to Daft Punk.
"With this show a dream comes true. Together with the Metropole Orkest, which is the most versatile orchestra in the world, I have created something special in which the audience can not only enjoy a musical spectacle, but also visually see something unprecedented.", says Hardwell.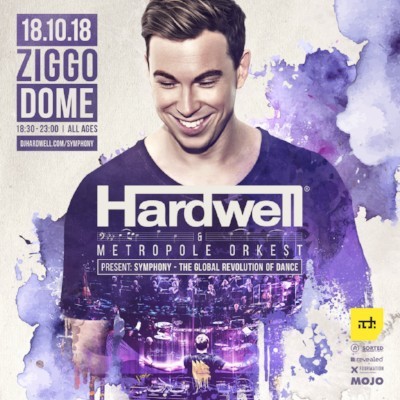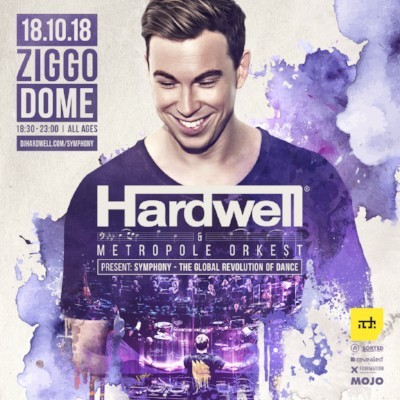 Director Jan Geert Vierkant of the Metropole Orkest about the collaboration:
"It is great to have a large audience get acquainted with various styles of dance over the years in combination with the orchestra with a world talent like Hardwell. In the past we have already showed at ADE and recently with the released track 'Conquerors' how great this fusion can be. We are therefore very proud of this special collaboration."
Richard Zijlma, Director ADE about the cross over:
"At ADE, we always look for the limits of the electronic spectrum. The collaboration between Hardwell and the Metropole Orkest is a good addition in that respect and I am convinced that it will also be successful, because Hardwell is not only a DJ, but also an excellent composer. I think it's wonderful that music can join forces in this way, doing justice to the 'legacy' of all those years of incredible dance music."
HARDWELL & METROPOLE ORKEST – Symphony: The Global Revolution of Dance
Thursday 18 October 20:00 p.m. – Ziggo Dome Amsterdam – available for all ages