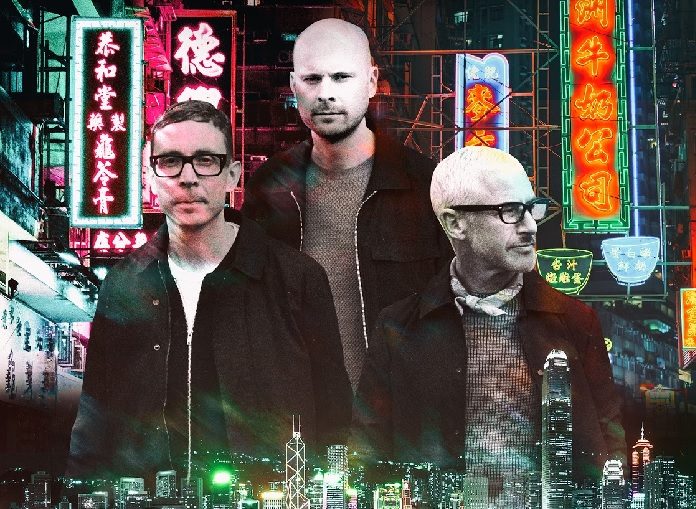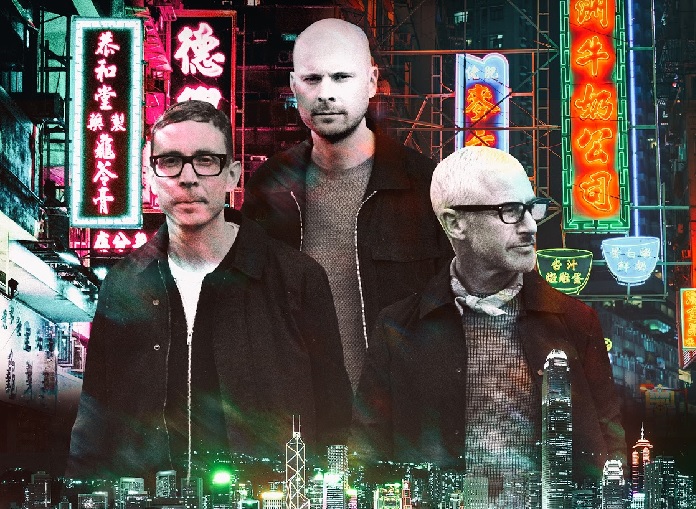 On Saturday, September 29th all roads lead to Hong Kong's AsiaWorld-Expo centre where dance music icons Above & Beyond will celebrate 300 episodes of their cult radio show, Group Therapy.
The band have announced an exciting lineup of guests showcasing talent from their Anjunabeats and Anjunadeep imprints. Joining the trio, in alphabetical order: Andrew Bayer, Ben Böhmer, Grum, ilan Bluestone and Spencer Brown.
A true polymath, Andrew Bayer was recently described by tastemaker touchstone Pitchfork as "one of America's biggest trance artists." Revered for his pioneering artist albums, his imminent third album In My Last Life is regarded by his label bosses Above & Beyond as he defining work to date – with 8 songs delivered by his collaborators Ane Brun and Alison May.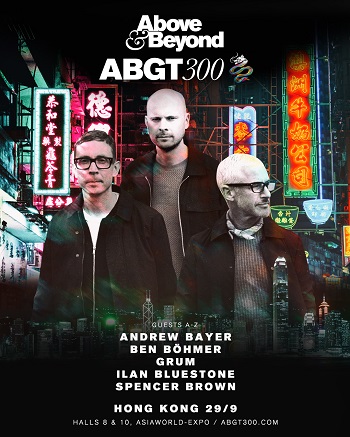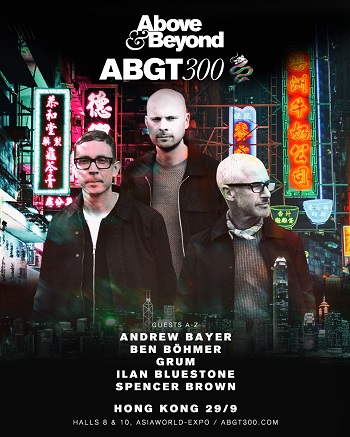 German wunderkind Ben Böhmer flies the flag for Anjunadeep. In the first six months of this year he has released two EPs, remixed Above & Beyond and Way Out West and clocked an 'Essential New Tune' nod from Pete Tong on Radio. One to watch for fans of melodic, deep music.
Representing Scotland, Graeme Shepherd, a.k.a Grum, got the nod to join Above & Beyond for ABGT200 in Amsterdam. Since then, he's dropped a slew of slow-burning, progressive cuts on Anjunabeats including 'Shout' and 'Price Of Love' plus his acclaimed compilation, Anjunabeats Worldwide 07. Grum closes out a frantic summer of international festival appearances in Hong Kong.
ABGT milestone veteran ilan Bluestone travels to Hong Kong this September. No stranger to arena crowds, In the past year ilan has headlined a sellout Anjunabeats tour of North America and performed at ASOT 850, EDC Las Vegas and Mexico and Dreamstate SoCal. His productions continue to be a staple in Above & Beyond's DJ sets. Ilan's debut artist album, 'Scars', was released earlier this year on Anjunabeats and features stadium-filling trance cuts 'Frozen Ground,' 'Will We Remain?' and 'Another Lover.'
San Francisco's Spencer Brown will cap off a watershed year at Group Therapy 300. Above & Beyond discovered Spencer through his 2014 "Chalice EP" onAvicii's LE7ELS. A string of successful EPs on their legendary Anjunabeats label followed, culminating in the recent release of his debut album "Illusion of Perfection" – a gorgeous and fully-realised progressive mix journey that scaled iTunes Dance Charts around the world. A bonafide star in the making, 24-year-old Spencer Brown's irrepressible personality and gruelling work ethic have earned him a dedicated following.