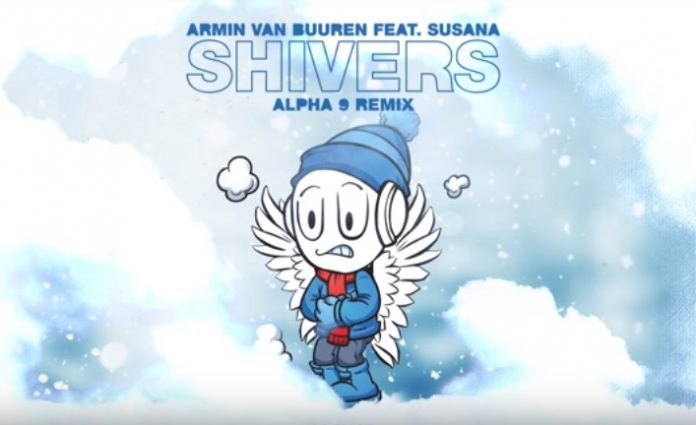 It's been a long thirteen years since Trance legend, Armin van Buuren dropped 'Shivers' as part of his sophomore album of the same name. Having become a much loved favorite across the globe, the track has proven seminal in the evolution of trance music throughout the years. Today, fellow electronic music star ALPHA 9 comes knocking with a breathtaking remix.
"The original version of 'Shivers' by Armin is one of my all-time favorite songs: it's the reason why I started to listen to trance music back in 2005" confirms ALPHA 9 aka Artem Stoliarov (Arty), adding "It's really hard to express how much this song means to me."
Grateful for being tasked with an opportunity he describes as "incredible," this ALPHA 9 remix doesn't disappoint; the product is a glorious new re-emergence of a trance classic that will remain a staple for time to come and guarantee at least another thirteen years worth of goosebumps.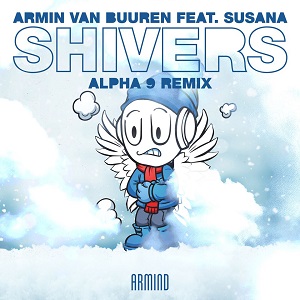 The anticipation and importance of preserving the source material isn't lost on the producer Stoliarov, who has also collaborated with Armin van Buuren on the track 'Nehalennia' in addition to remixing 'Embrace.'
Stoliarov said "I usually prefer not to touch my favorite songs, but with 'Shivers' it felt different. I really wanted to play this song in my live ALPHA 9 sets, but so it fitted my current sound and style. I had a pretty strong idea where I wanted to take this remix even before I got my hands on the original."
"The reaction has been incredible. It warms my heart when I see how many people still remember and love this song, and I can't wait to share my remix with both my fans and the fans of the original masterpiece" he added.
Listen to the track below!