Outdoor techno event Awakenings proudly presents Awakenings Live: a next level broadcast production, live from two stages per day with a selection of the festival's greatest artists. Awakenings will broadcast live during the whole weekend, airing live sets, on-site reports and interviews with Awakenings legends helmed by the one and only Carl Cox.
During the two-day festival, more than one hundred techno DJ's will be showcasing their signature sound, divided over eight different areas. Tune in daily from 2 pm for exclusive interviews, reports and live sets from a legion of the techno artists on the globe.
The broadcast will have original content only, including short artist interviews, group conversations with legendary acts and of course ground-breaking performances combined with Awakenings' stellar stage design from none other than Joseph Capriati, Carl Cox, Nina Kraviz, Joris Voorn, Adam Beyer, Pan-Pot and many more.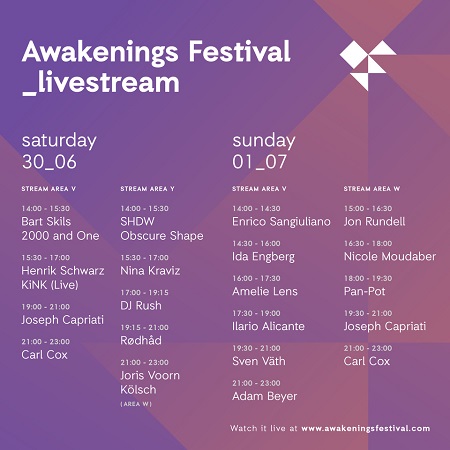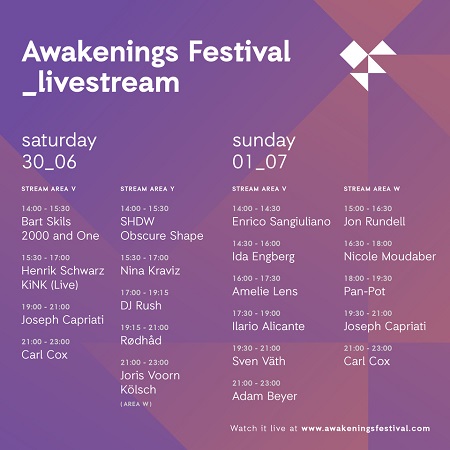 Awakenings is the largest outdoor techno festival in the world; completely sold out with 80.000 visitors in a weekend. Awakenings Festival is the highlight of Europe's techno musical calendar. This year, the epic two-day line-up of Awakenings Festival will be exclusively broadcasted live on two different channels.