The Amsterdam Dance Event (ADE), the world's largest festival and business conference for electronic music, today announced the first selection of artists for 2018.
Among them are Bonobo, Charlotte de Witte, Colin Benders, GAIA, Jeff Mills, Laurent Garnier, Martin Garrix, Nina Kraviz, Orbital, Peggy Gou and Richie Hawtin. The organisers expect to welcome a record breaking 400,000 visitors for the 23rd edition.
The five day and night gathering runs from October 17th-21st, 2018 and is the world's leading festival and conference program, offering an extensive art, film, photography program, alongside music and the latest trends in technology and social good.
ADE-director Richard Zijlma states:
"We're almost at the point of reaching the magical 400,000 visitors mark, and we still see lots of opportunities to grow. ADE aims to be a world stage for musical talent and the music industry. With visitors from more than 100 countries now you can confidently claim that Amsterdam is truly the beating heart of the worldwide music industry during ADE, while being at the same time a breading ground for cultural and technological innovation for five days and nights."
In addition to the growth of the extensive night program, there is also rapid growth of the ADE Beats program, with the audience for hiphop, bass and beats growing year on year. ADE 2017 featured more than 2,500 artists and 550 speakers in a record breaking 160 locations.
In previous communications, ADE's organisers announced that the opening concert with the Metropole Orchestra, the free city festival ADE Hangover and the ADE Hackathon will return to this year's program.
Among the first selection of artists are: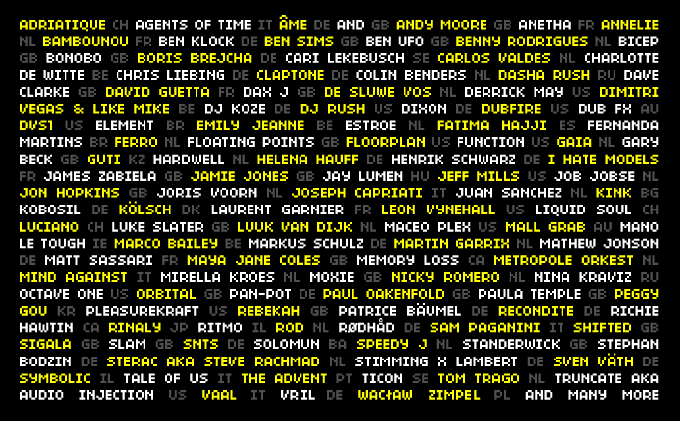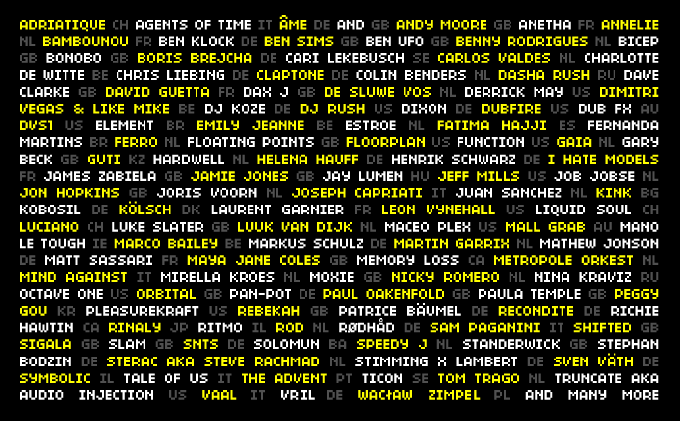 The Amsterdam Dance Event takes place from the 17th to 21st of October, 2018.