The world's biggest music poll, Top 100 DJs is proud to officially announce that it will once again partner with the world's leading international children's organization UNICEF. Receiving votes from 179 countries, the Top 100 DJs is a definitive annual guide to the world's most popular DJs and a living symbol of the strength and diversity of the global electronic music scene.
Through the power and unity of music, DJ Mag seek to further expand on last year's donations and utilise the Top 100 DJs platform in support of UNICEF's work for children across the globe.
Unicef works in more than 190 countries and ensures more of the world's children are vaccinated, educated and protected than any other organisation. The money raised through The Top 100 DJs Poll will support Unicef to vaccinate children to protect them from deadly disease, provide life-saving food for malnourished children, train teachers and provide education, protect vulnerable children from violence and abuse and deliver humanitarian aid for children in danger from war and disaster around the world.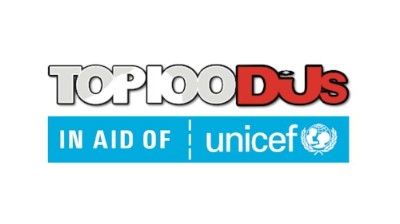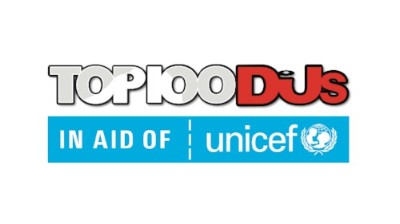 The poll has always had charity beneficiaries, however 2017 was a major escalation that saw UNICEF elevated to headline status. The partnership raised a total of £30,000, including a personal donation of £10,000 by DJ Mag. In 2018 and partnering for a second year with UNICEF, the ambitions for the campaign are to exceed £50,000 in donations to further support the incredible and on-going work undertaken by UNICEF and help build a better world for children.
As part of the of fundraising initiatives planned for 2018 DJ Mag will use the Top 100 DJs events and awards ceremony to raise donations for UNICEF, as well as give voters an opportunity to enter a charity raffle, with prizes including an all-expenses-paid VIP trip to Amsterdam Dance Event (ADE) to attend the Top 100 DJs Awards Show and meet the new world number one DJ. DJ Mag have also devised a 'Donate A Set scheme' where DJs can donate one performance fee to the UNICEF campaign – Further details on this can be found via: www.top100djs.com
Voting for the 2018 edition of the Top 100 DJs Poll begins on Wednesday 11th July at 12pm BST, and runs until Wednesday 19th September at 11.59pm BST. As part of the voting system this year, DJ Mag have introduced an optional SMS 2-Factor verification option for voters for the first time. This new system opens up the poll to users, for example China, who are unable to use Facebook or Google to register a vote and offers the possibility to have and more inclusive global audience participating.
This year's marks the 25th anniversary for the Top 100 DJs poll. As part of this landmark year, DJ Mag will release exclusive historical content throughout the campaign to commemorate the anniversary.
The results will be announced on 21st October during a special awards ceremony at Amsterdam Music Festival in front of 35,000 fans, during the world-renowned Amsterdam Dance Event (ADE). In 2017 4 million people tuned in to watch Martin Garrix be crowned The World's No.1 DJ for a second time.
Full details and line-up reveal for the 2018 ceremony will be announced soon. On the night, fans will also be able to follow the announcement of the Top 100 DJs Results across DJ Mag's digital and social channels, culminating with the unveiling of The World's No.1 DJ. The print magazine will then issue the Top 100 DJs edition on 25th October, featuring interviews with all Top 100 DJ entries in the poll.
UNICEF UK Executive Director, Mike Penrose, said:
"Unicef UK is enormously grateful for the generosity of DJ Mag and its readers in donating more than £30,000 during last year's Top 100 DJs Poll, and we are looking forward to working together to raise even more in 2018. The Top 100 DJs Poll is a cornerstone of the global dance music calendar and our partnership will raise vital funds to help save and change the lives of children in danger all around the world."
DJ Mag Managing Director, Martin Carvell, said:
"We're very proud to have UNICEF as the charity beneficiary of Top 100 DJs for the second year. Both the Top 100 DJs and the dance music industry have grown immensely over the last 25 years, and we feel that it is vital that we work together as a community to give something back.