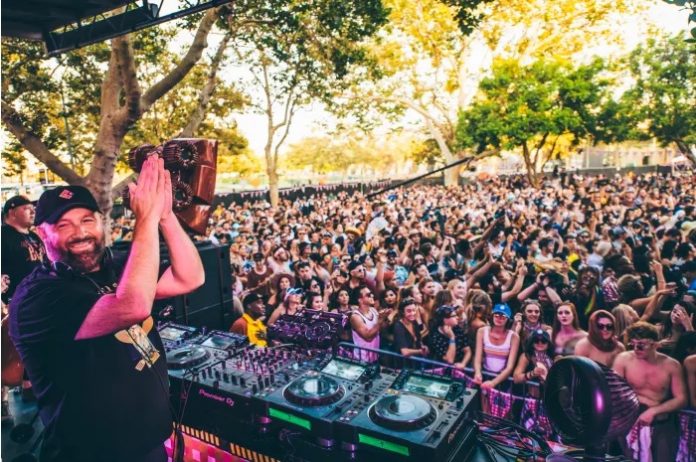 Just a few weeks ago, fan favorite music label Dirtybird took to Los Angeles for an all new experience.
Dirtybird top dog, Claude VonStroke and friends led the way by hosting their first official Dirtybird BBQ in Los Angeles, California. The event landed on July 8th at the historic LA Memorial Coliseum, home to USC and The Rams. Numerous factors go into pulling off a successful festival, and the BBQ seemed to do just that.
As we approached the Coliseum, we were greeted with smells of BBQ and short, fast-moving lines along with the typical Dirtybird vibes. The bass was already pumping, and the sound was loud and crisp.
The event had one stage, near the entrance to the Coliseum in the grass with conveniently placed food/beverage booths for our pleasure. The grounds definitely provided a legitimate place to both party, relax and fill up on professionally cooked BBQ.
Something we thought was really cool was the mini-grill memorial that was on display in memory of Chris Wilson. If you haven't heard of him, he was Dirtybird's resident burger chef known as, Grillson. Unfortunately Wilson recently passed away, but his legacy will forever live on and his life was celebrated at the BBQ.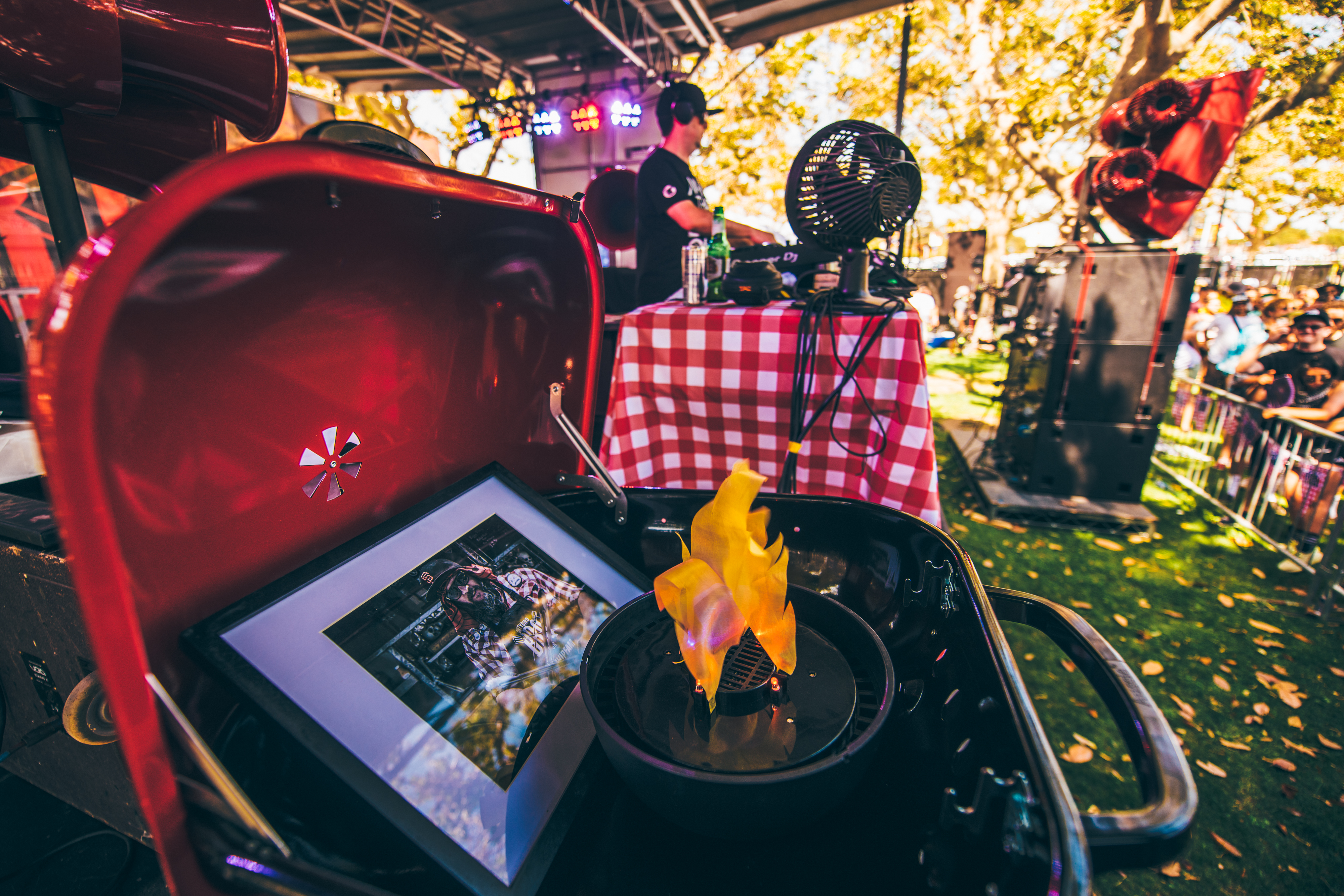 Overall the festival was a huge success. We owe our thanks to the fans who voted for Los Angeles to be the third and final pit stop for the BBQ. Claude VonStroke, Justin Jay, Christian Martin and Special guest Justin Martin all joined in and threw down some pretty incredible sets. Hoping these guys come and party again in Southern California real soon!