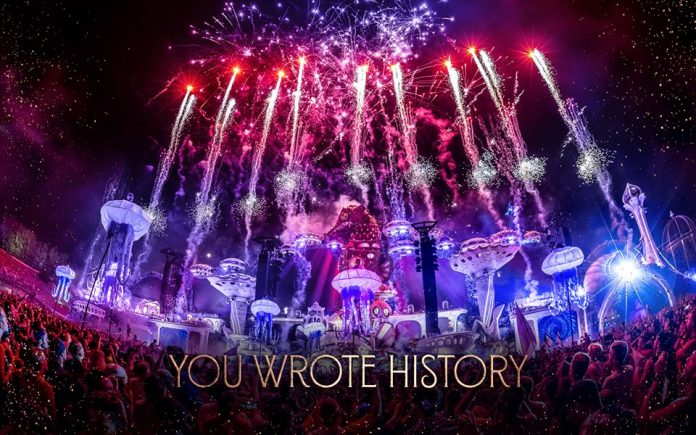 Tomorrowland in Belgium has become well-known for selling out in record time – in 2018, the entire festival sold in less than an hour, so it comes as little surprise that the festival plans to expand to three weekends in 2019 for their fifteenth anniversary.
Rumors have been flying around that Tomorrowland festival in Boom, Belgium is preparing for three weekends edition in 2019. The fans are already excited and are hoping this will be officially confirmed, as scoring a ticket has become even more of a challenge due to the festival's growth.
Hosting the amazing festival over 3 weekends in 2019 is probably to meet the huge demand for tickets from international and local fans and to celebrate the fifteenth anniversary in style. Now at this point the rumors are pretty unsubstantiated, but we have to say that where there's smoke there's fire.
Check out the tweet below and stay tuned for more updates as they come!
Geruchtenmolen #Tomorrowland 2019 draait al op volle toeren : organisator wil 3 weekends voor jubileumeditie, bewoners 'groene zone' worden mogelijk 2 volle weken 'ontzet'.#Boom #Rumst #Tml2019

— Town of Tomorrow (@Tomorrow_lands) August 5, 2018