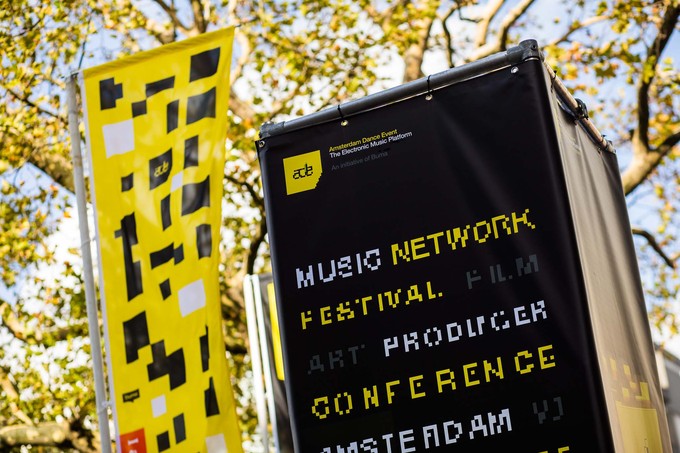 The Amsterdam Dance Event (ADE) is the most important business platform for electronic dance music and the world's largest club festival. During ADE, Amsterdam becomes the centre of the global electronic music scene for five days and thus is a breeding ground for cultural and technological innovation.
We've inlcluded five reasons why you shouldn't miss the amazing event this year.
Meet lots of faces (new and old)
With such a huge number of international delegates flying in from every corner of the globe, there are so many opportunities to meet people face to face. Finally you can put an actual face to the name you've been emailing for the last year, or maybe you'll bump into a mutual acquaintance who becomes your next business partner. As well as the dizzying number of formal meetings that are organised every year, there are just as many, if not more, meet-ups that happen completely by accident – on the street outside the Dylan, in cafes and coffee shops, on the dance floor or backstage. If you go home with less than 10 business cards you've done something wrong…
Discover new artists
Amsterdam Dance Event – ADE has become a mecca for electronic music artists. The travel to Amsterdam in the hope of pushing their careers forward, getting management or a booking agent, finding a label to sign their music or a gig to showcase their talent. This means there's a good chance you'll discover someone you've never heard of at ADE, simply because there are so many musicians trying to break through. Label showcases, debuts for newcomers at some of the bigger parties, impromptu street performances or in-store shows, it's all happening – you just have to keep your ear to the ground. From David Guetta to Like Mike, Matt Sassari to Truncate, Mall Grab to I Hate Models, there are thousands of artists playing all over town, new and old. A good place to start is the ADE University, where wannabe artists are encouraged to attend workshops, talks, networking events and panel discussions aimed at helping them to become industry professionals.
Trial the latest technology
Every year the industry's technology giants fly in to Amsterdam to present the music industry with their latest developments. Ableton, Pioneer, Native Instruments and many other hardware manufacturers see ADE as the perfect platform to deliver brand new concepts and innovations to delegates. At ADE Sound Lab you'll find a smorgasboard of studio gear and equipment designed for those who have a penchant for live performance. Contemporary artists such as Bonobo and Joseph Capriati will be giving talks, alongside the legendary Orbital, whose new album is due for release this year. There are also plenty of opportunities to hear experienced producers discuss their creative process and masterclasses where you can witness live demonstrations of how they operate.
Absorb a ton of new info
Knowledge is power, as they say, and one thing you can be sure of at ADE is that you will learn at least a couple of new things that may well help you to get further with your business endeavours. Attending the conference will give you lots and lots of insight into how the industry works, opinions from a wide range of luminaries from all different aspects of the business and a ton of information comes forth during these crucial discussions. Whether it's feminism and misogyny, the inner workings of a manager's life, mental health, intimate one-to-one Q&As with dance music legends or panels that focus on how to get your foot in the door, ADE's conference is a prime source of knowledge for many many industry heads. Speakers already announced include Alex Boateng, head of the Urban Division at Island Records, Bruce Carbone who was A&R at Def Jam and Shanti Das, who will be speaking about mental health and her campaign 'Silencing The Shame'.
Party with progressive people
The Netherlands is one of the most forward-thinking and relaxed nations on Earth. Progressive policies on drugs, sex education, sports, creativity and wellbeing have helped shape their society into one that is open, inclusive and a lot more mature (in the best sense of the word) than many of their European cousins. That means the rave experience is just as open and inclusive, giving you the chance to experience unparalleled dance floor energy. From Shelter with its distinct booking policy, amazing sound system and underground vibe, to the likes of Paradiso, Melkweg, Air and the stupendous warehouse at NDSM, you cannot fail to find somewhere that will blow your mind – clubs where you can make friends with other ravers, where security treat you with respect and where you don't feel as though you're under surveillance the whole time. Expect to see legends like Paul Oakenfold, Dave Clarke, Luke Slater and Laurent Garnier, along with modern-day heroes Maya Jane Coles, Helena Hauff, Rebekah, Tale Of Us and many many more…
Check out the lineup below!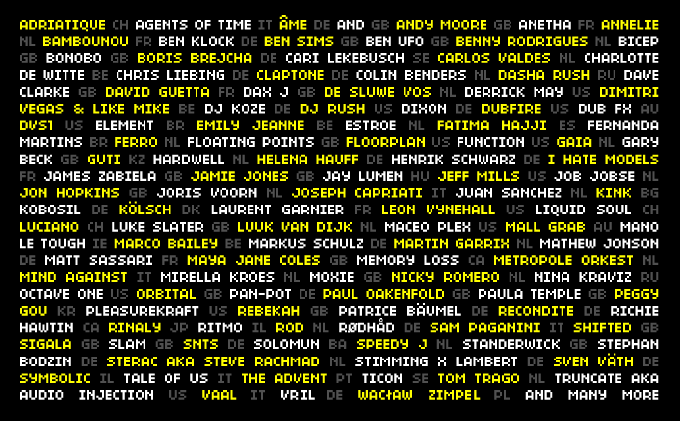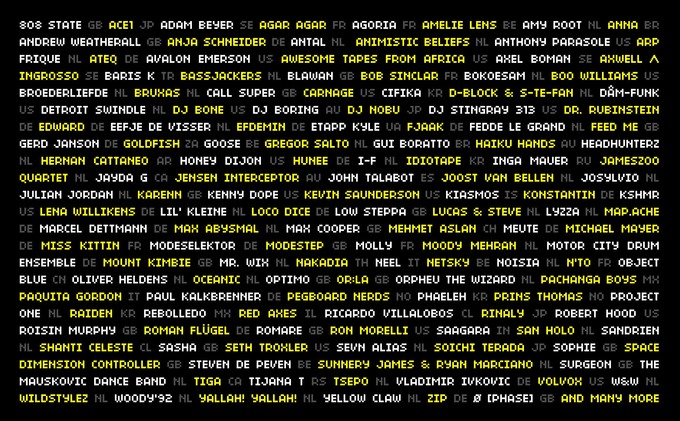 The Amsterdam Dance Event takes place from the 17th to 21st of October, 2018.