A powerful drug that looks exactly like MDMA but can keep users awake for up to four days has been discovered in London for the first time.
Warnings have been issued to the public ahead of festival season, and the drug has since been found at Bestival in Dorset. Drug safety organization The Loop, recently made some pretty scary discoveries while testing at the festival.
Out of nearly 450 MDMA samples, the substances pentylone and N-ethyl pentylone were both spotted. Although the substances have a similar appearance to MDMA, they can leave you awake for days.
Some attendees claim they haven't slept since the show. With MDMA sometimes comes the inability to sleep, but 4 days straight is unheard of.
N-ethyl pentylone is a highly dangerous substance which is three times more powerful than MDMA.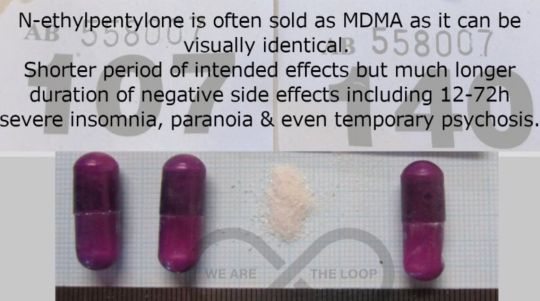 People who have accidentally taken the substance, wrongly believing it to be MDMA, have suffered from agitation, paranoia, and a raised pulse and blood pressure. Although its effects are similar to MDMA, the euphoria fades quickly and users can find it difficult to sleep for as long as four days.
Pentylone and N-ethyl pentylone looks and smells like MDMA but can leave you with 'temporary psychosis'.
The Loop's director Fiona Measham told Metro.co.uk:
'It looks the same and it smells the same as MDMA. At the moment it tends to be a problem with dealers selling this on site. And people don't know until they try it.
'There were people at Bestival who had been awake for three or four days after taking it.
'If we test it, at least we know what we're dealing with and then the medics and welfare officers can look after them appropriately, and we can put out a warning on our social media channels.
'Exactly half the people who brought us it had already taken it. So we're getting people coming to us after they've had a bad time.'