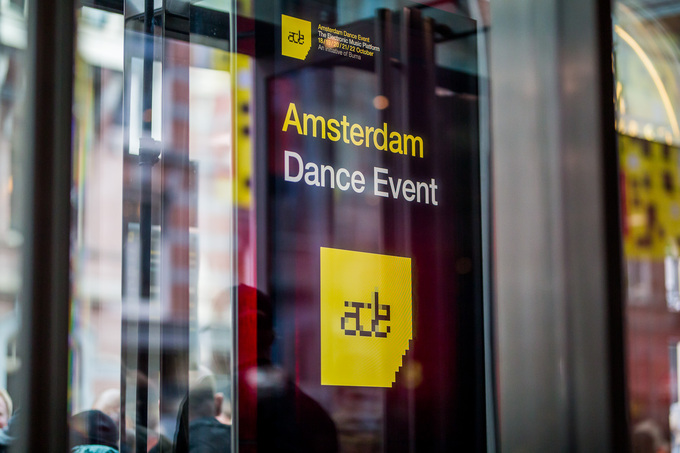 Dave Clarke Presents returns at ADE 2018 for its 14th edition, with a some of the biggest names currently in techno. On the line up we will see the likes of Sam Paganini, Rebekah, a live performance by Octave One, Marcel Fengler, Mark Broom, Anetha, B.Traits, Dutch techno veteran Estroe and Mr. Jones. They will all play Clarke's multiple room club event at Melkweg on ADE Friday, October 19th.
Many know Dave Clarke as the Baron of Techno, but with his ever expanding encyclopedia on everything dance related, he is also the Lord of Electro, with his popular 'Whip It' night being one of his most recent endeavors. Whip It proved just how irresistible the electro genre can be, so watch out for that ADE line up announcement.
Headlining this edition of Dave Clarke Presents is Sam Paganini, who built his name in the underground circuit and will be bringing his powerful grooves to the Melkweg dancefloor. Then there's the return of the infamous techno queen Rebekah. Known for her dark and relentless style she brings havoc all around the globe with faster and harder sounds.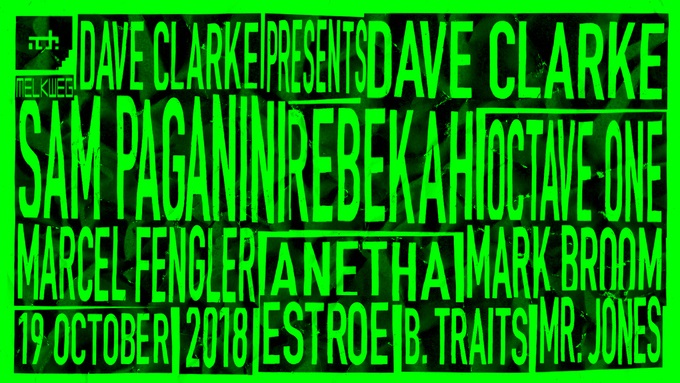 Fans of the Detroit techno sound will be happy to see the return of Octave One, who will once again bring their amazing set of hardware to the Melkweg for another high energy performance.
Also returning artist is crowd favorite and Berlin legend Marcel Fengler. Notorious for his dynamic marathon sets it's obvious he really knows his craft. Then there's the British techno veteran Mark Broom. Mark has had a string of high-class releases over the last 12 months and collaborated with artists like Gary Back and James Ruskin.
Anetha (whom Dave was very impressed with at a recent Amsterdam Boiler Room set) and B.Traits (whom Dave considers to be an important techno ambassador on BBC Radio 1) will make their debut at Clarke's legendary night.
Both are inspired by the new wave of electronic music. Anetha is a prominent figure in the Paris underground scene and B.Traits is known for showcasing the best of dark house and techno on her label In Toto and BBC radio show. The line-up is completed by Dutch techno veteran Estroe and Clarke's studio buddy Mr. Jones.
Tickets are avaliable via link.