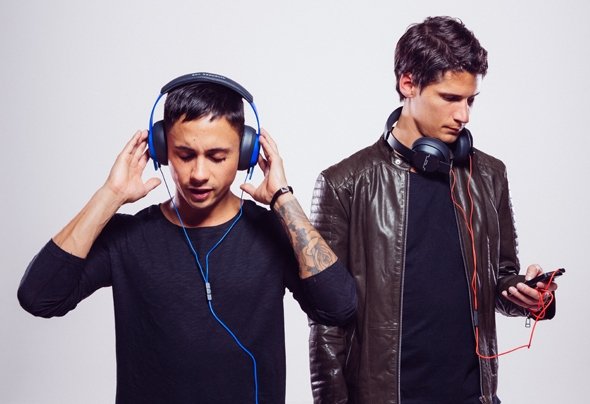 Bassjackers once again prove themselves by hooking up again with Dimitri Vegas & Like Mike as well as Julian Banks, but also with in welcoming Hip-Hop legend Snoop Dogg on vocal duties for 'Bounce'. Leading to a pounding anthem that blurs the lines between genres, fitting between rap, half-time and Hardstyle, all whilst expertly straddling the line to create a track that transcends labels.
Rhythmic claps with attitude integrate into dense, weighty bass and hyperactive beats, all offset by Snoop's instantly-recognisable drawl, pack a delectable and eccentric punch. All styles are on show and fans are left guessing, as the halftime beats switch up for the last drop, cranking up the intensity with a pounding hardstyle section before reverting back to the original, swung rhythm. A merger of worlds and sounds.
The Belgian brothers have taken to cherry-picking talents from a wide spectrum of artists recently, highlighted by their recent offerings in 'All I need', alongside trap pioneer Gucci Mane, and the juggernaut anthem of the summer 'When I Grow Up' alongside hip-hop galáctico Wiz Khalifa. Continuing in the same vein with 'Bounce', once again displaying their versatility and a plethora of influences that have contributed to a sound palette as diverse as it is impressive.
The collaboration with Snoop Dogg, the long-time Dr.Dre collaborator and rap icon, again demonstrates the pair's considerable pull and ability to work alongside the biggest names from all walks of music. Having rose to prominence out of Long Beach, California, Snopp Dogg today is figurehead beyond just the hip hop world. A central artist in the global music scene he has sold over 35 million albums worldwide and starred in countless movie and TV roles.
While The addition of Bassjackers, who have been striking out with collaborations with KSHMR, Martin Garrix and Blasterjaxx along with remix work for the likes of Rihanna, Armin van Buuren and Lost Frequencies, add further fuel to the fire and results in an amalgamation of many inputs that translates to the instantly memorable 'Bounce'.
Listen to the track below!