International DJs, producers & remixers Calmani & Grey touch down with their new single, forthcoming on TONSPIEL.
Entitled 'Seven Seagulls', the record is an infectious slice of accessible electronica & a track that's set to light up a host of radio airwaves in the coming weeks. Never artists who wish to be tied down to one style, Calmani & Grey continue to push their broad thinking & dynamic range of productions & 'Seven Seagulls' is a testament to this.
Previously, the pair have been behind the singles 'Tattoo', which was released on the revered label Trap Nation (Lowly Palace) & has racked up in excess of two million Spotify plays – along with 'Can't Let you Go', which was signed to Kontor Records / Armada Music.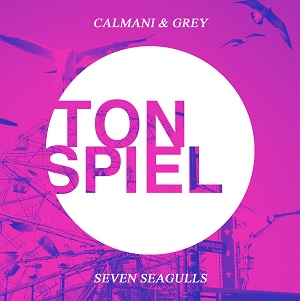 Calmani & Grey are one of the most exciting production teams rising out of Germany right now & as global promo for 'Seven Seagulls' gets underway, stay tuned for the single to blow in the coming weeks.