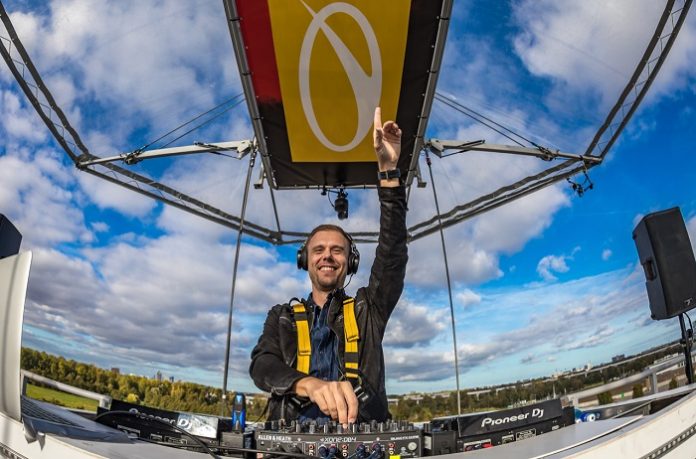 ADE, the annual electronic music conference held in Amsterdam, was elevated to new heights as iconic DJ Armin van Buuren surprised fans and media with a special concert 60 metres above the ground in a very unique setting in the Dutch capital.
Armin was joined by fans in a crane with a specially built DJ booth and gave them a one-of-a kind music experience.
The event, in celebration of his ASOT 900 theme 'Lifting You Higher', also saw Armin announce the first act to join him in Utrecht in the Netherlands for the upcoming 'A State of Trance' 900 landmark edition.
One of the world's leading electronic music acts Above & Beyond will join Armin Van Buuren for the upcoming special edition of ASOT. The last time the popular trio played the Dutch edition of ASOT was 7 years ago.
With the special ADE ASOT event live streamed across a magnitude of media platforms, Armin also debuted new music in the shape of the official ASOT 900 anthem 'Lifting You Higher', which will be released by the end of this month.
In addition to the show in Utrecht, ASOT will also head on a world tour in 2019 with shows taking place in Madrid, Spain and Kiev, Ukraine as well as many more yet to be announced.
Tickets for ASOT900 Utrecht are now on sale via link.
Watch this spectacular moment below.