DJ/producer Bruno Martini has emerged with 'Youngr' (feat. Shaun Jacobs), released on Armada Music/Universal. The Brazilian star produced the fresh, upbeat House track in tandem with Timbaland (their second collaboration) and is featured in the song's video along with Brazilian actor and drift car racer Fiuk.
Bruno Martini's 'Youngr' truly is a cross-culture creation. The Brazilian DJ, producer and songwriter co-wrote the track with South Africa native Shaun Jacobs, and recorded it in L.A.'s West Lake Studios with American-born super producer Timbaland.
The video for 'Youngr' was shot in São Paulo, the hometown of 26-year-old Bruno Martini, and tells the story of a young woman caught between a current (Fiuk) and ex-boyfriend (Martini), all filmed against the backdrop of spectacular drift car stunt performances.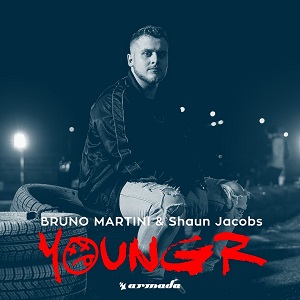 Listen to the track here.
Watch the official music video of 'Youngr' below.