This ADE week has seen Garrix release a slew of long-awaited tracks that have littered his sets over the past couple of years:
Monday: Martin Garrix & Blinders – Breach (Walk Alone)
Tuesday: Martin Garrix – Yottabyte
Wednesday: Martin Garrix & Dyro – Latency
Thursday: Martin Garrix – Access
Friday: Martin Garrix & Pierce Fulton feat. Mike Shinoda – Waiting For Tomorrow
The first letter of each track spells out the name of this outstanding new EP, with today's track one of the most highly anticipated of all.
Waiting For Tomorrow was produced alongside Pierce Fulton with Mike Shinoda on vocals, and will be recognised by any major Garrix fans from his sets. The glittering centrepiece of this EP, it's a huge vocal anthem that marries Martin's big room and pop sounds in one perfect package.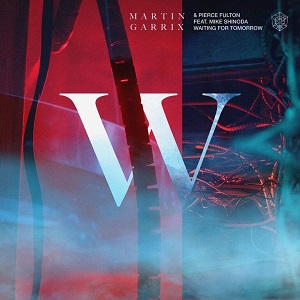 Shinoda's sumptuous layered vocals make for a beautiful track as it is, but when you add in Garrix & Fulton's buzzing, tweaking electro house madness into the mix, it elevates it into an explosive package. A modern masterpiece, it's had fans in a frenzy since he first played it, and its release couldn't come soon enough.
The five tracks have also each had a special music video created for them, with a theme of artificial intelligence linking them together in this incredible creative project. You can now enjoy this mini-movie on YouTube, or listen to or buy the full EP on all good streaming and download platforms.
So there you have it. A full new 5-track Martin Garrix EP with accompanying videos. ADE 2018 is something his fans will remember for a long time to come…
Listen to the track below.