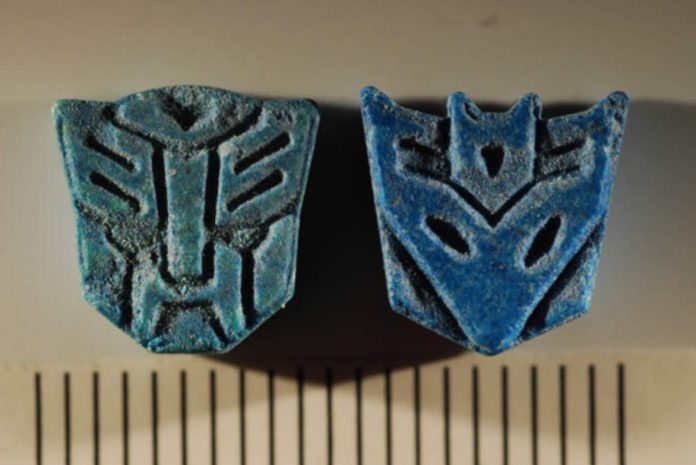 There has been some devastating news coming out of Devon and Cornwall describing some horrible teenage deaths caused by blue Transformers ecstasy pills. Despite the increased awareness and warnings, four more teens were recently rushed to the hospital.
Authorities are speculating that ecstasy or MDMA is the main cause behind the numerous hospitalizations and deaths. The most recent victims were from Tiverton involving blue tablets shaped like the Transformers logo. Tiverton police have said the teens were 14, 15 and two 16 year olds who have fallen ill.
This past Friday, police raided a house and were able to seize loads of these blue tablets along with some cannabis. A 28-year-old man was arrested on suspicion of possession with intent to sell a class A drug.
They've since released this statement:
"We want to warn children and young people of the dangers surrounding taking drugs. Safeguarding young people is a priority and we ask parents and carers to speak to their children about the risks associated with taking drugs so that we can help prevent further serious harm to our children and communities across Devon and Cornwall."
In one case, residents of Camborne were shocked to hear of the sudden death of 15-year-old Shakira Pellow on July 7 revolving around MDMA. Shakira passed away in a near by hospital from multiple cardiac arrests and organ failure the following day.
A similar story back on June 24 involved 15 year old Hannah Bragg. The young teen lived in Tavistock and was rushed to Derriford hospital after taking MDMA, she was later pronounced dead.
Two other teens, Newton Abbot and Joshua Brock both tragically died after collapsing in a Plymouth nightclub called Pryzm. The two boys had taken a drug called Mandy.
These stories are horrific, and these kids are way too young for this to be happening. We all need to continue to spread awareness and stress the need of buying test kits if consuming unknown substances. Party safe people and RIP to those who have lost their lives.