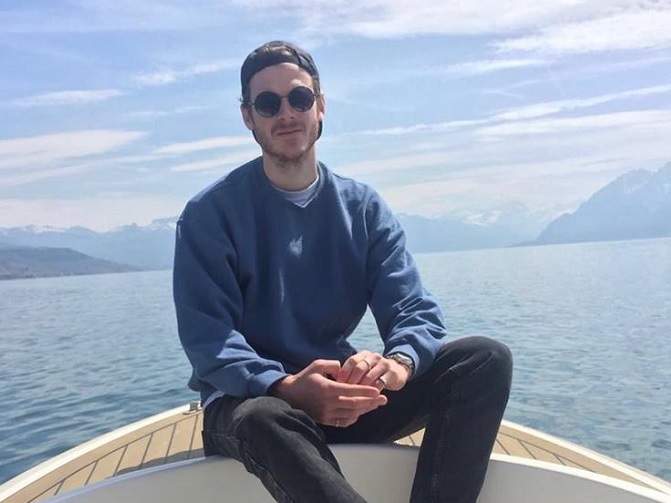 Things have been going quite well for Stereoclip as of late. Fresh from signing exclusively with Amsterdam-based record label Armada Music and dropping first album single 'Feel The Game', the Belgian talent has embarked on an exciting new journey today as he dropped his second artist album, 'Travel'.
Heralded by the entrancing soundscapes of 'Day One' and the aforementioned 'Feel The Game', 'Travel' sees the Brussels-based artist to open his mind to new musical developments and borderless genres, to improve and mature.
Harboring twelve inspiring songs that take fans to places they never even knew existed, the album marks a wonderful body of work poised to exceed any and all expectations.
Here's what Stereoclip had to say about his new album:
"'Travel' is very important to me as it shows how my sound and influences have evolved over the years, what it took to succeed and what I missed. It's an exploration in sounds, synthesizers, recording and studio mixing, the first steps in my new artistic landscape. For me, it's an eclectic electronic album; you can encounter hip-hop, pop, acoustic, techno, house, trance and '80s sounds. I have tried to convey what I like in music and turn my hand to it.
The album represents interrogations, discovery, improvement and the pleasure to discover a new world after my debut album 'Hometown', which I made back when I still created music on instinct alone. I'm sure the ride has only just started and it's never going to be finished, simply because music is an unlimited world."
Through his own brand of deep, vocal-oriented and mysterious techno music, Stereoclip has been making big waves in the dance music scene. With the success of his 2016 album 'Hometown' as the first crown to his hard work (and the releases of 'Travel' as his second), the Belgian has been pulling out all the stops both in the studio and on the live front to further his career and to please the thousands of fans that have been hooked since they first learned of his masterstroke productions or peerless live performances.
Listen to the album below.