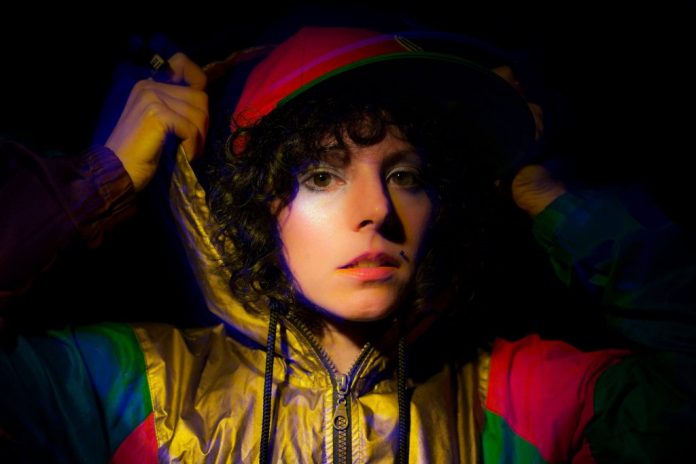 Giorgia Angiuli's debut album In a Pink Bubble channels the artist's effervescent persona and own bubbly style in a 12 track-long, honest musical expression.
Drawing inspiration from her first worldwide tour, where life on the road was impacted by personal loss, the album title In a Pink Bubble captures the essence of the artist's mindset, caught in between the artistic world and real life: "I felt like in a pink bubble, between memories and new experiences, between darkness and colours".
Brandishing an immersive sonic sphere, the classically trained musician played and recorded all instruments throughout the album, including her favourite weapons of choice, from her beloved 60's guitar to vintage analog synths like the Moog Sub37, Juno 106, the infamous O-B-6 synth and more.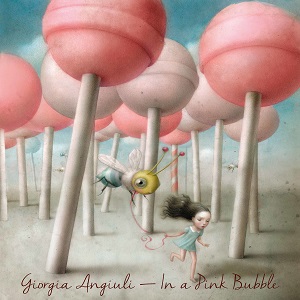 The synesthesia of dark and colourful with new and old memories stands at the core of the album, as introspective airy tracks intertwine with more dynamic, bass-heavy constructions.
On its luminous side, we see cuts radiating with crystalline, microscoping sounds with sweeping ambience like the opener A Perfect Day in Tulum, leading the listener on a nervous path towards more obscure tracks such as Copenhagen and Nothing to Lose, until bringing the atmosphere to a boiling point.
Music is Life encapsulates Giorgia's passion for her craft, an intrinsic part of her life that brings peace and inspiration: "Music is life with wings, sit in the warm water, just reflecting, being".
Creation and being inspired represent another major theme present throughout the album, both in the eponymous track Inspiration, as well as A Temple Made by Air, where the artist can be heard singing: "Passion means satisfaction, wrong emotions create distortion, come with me to enjoy the green, stop losing time on your screen".
Channeling an overflow of emotions, a return to humanity comes as a resolution for the artist, the central idea in The Contact is a Cure. Giorgia feels that, although useful, "technology is the big nightmare of our society, and we are all missing the contact with nature and human beings".
Rounding off the last part of the release, the sun-drenched Pink Bubble stands as reflective and intense, managing to transfuse the same magnetism that is quintessential to Giorgia's live performances.
With 'In a Pink Bubble', Giorgia Angiuli refines her signature sound across a range of tempos, in a project that can be appreciated both for its intricate groundings and beautiful simplicity.
Listen to the album here.