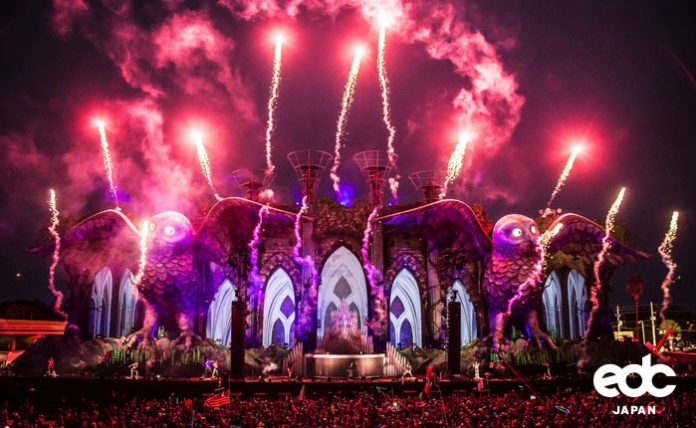 Insomniac and partner GMO announced the welcomed return of Electric Daisy Carnival – EDC Japan, set to take place at the beautiful Zozo Marine Stadium and Makuhari Beach on Friday, May 11 and Saturday, May 12, 2019.
The 3rd edition of EDC Japan will enhance the world-class Electric Daisy Carnival experience, showcasing a wider range of dance music through the debut of Factory 93 and HARD hosted stages. Committed to continuing to showcase the unique elements of EDC that are unlike any other events in the region, Factory 93 and HARD will present a diverse roster of talent that brings urban, hip-hop, and underground sounds to the forefront. In addition, the iconic kineticLOVE stage design will debut in Asia.
EDC Japan 2019 will create a multi-sensory experience through circus performers, interactive art and technology, illuminating fireworks, and Insomniac's iconic stage and lighting production while creating its most immersive and comfortable event yet.
For the first-time-ever, Ploom TECH, an innovative T-Vapor product that enables consumers to experience tobacco without smoke, smell, or ash will be integrated into the festival to create an environment free of exposure to cigarette smoke and ensure comfort for all in attendance.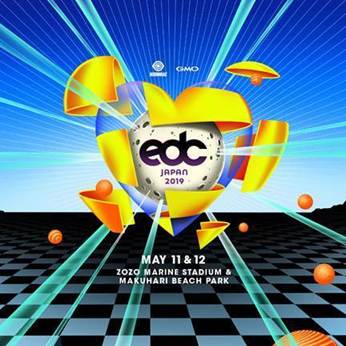 EDC is the largest brand in Insomniac's roster, beginning in Los Angeles in 1997 and expanding internationally to host millions of fans across seven countries, including India, Brazil, and the UK. Currently, EDC is held yearly in China, Mexico, Japan and multiple cities in the US, including Orlando and in its flagship event, Las Vegas.
The 2018 edition of EDC Japan saw the likes of Deadmau5, Illenium, Martin Garrix, and Diplo performing across three of Insomniac's signature stages including the massive kineticFIELD, the intimate neonGARDEN, and the expansive circuitGROUNDS. All weekend long, the vibrant crowd was treated to interactive amenities, illuminating fireworks, costumed performers and sounds from local Japanese artists as well.
All EDC Japan 2019 ticket purchasers will be granted complimentary access to the first-ever EDC Japan pre-party, hosted by HARD, featuring Baauer, Ekali, and Dok2, among others.
Tickets for this two-day festival in the heart of the Tokyo Bay go on sale beginning Saturday, Dec. 1, 2018 here.
Watch the EDC Japan 2019 Official Trailer below.