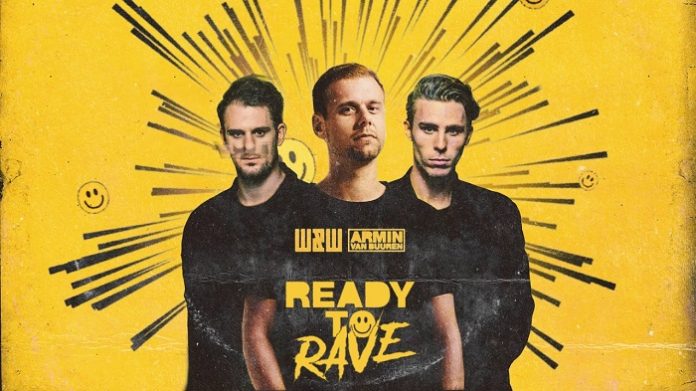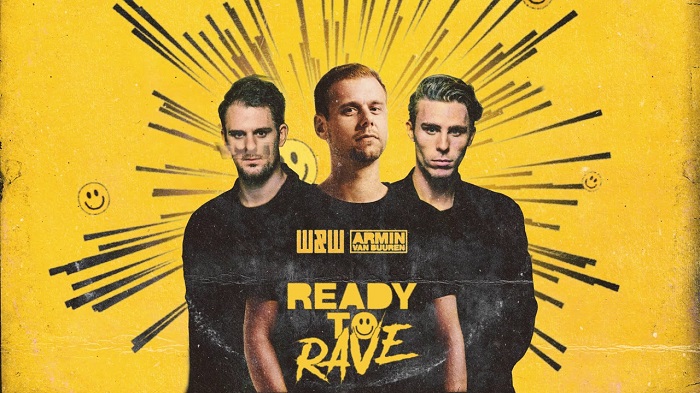 After dropping title track 'Rave Culture' as the very first release of their new label (Rave Culture), W&W have lined up a massive collaboration as its banging follow-up.
Their next single, 'Ready To Rave', sees the current #14 DJs in the world link up with none other than five-time #1 DJ in the world Armin van Buuren, who recognized the duo's potential at an early stage and got them to join Amsterdam-based record label Armada Music a whopping ten years back.
Released in the wake of other smashing collaborations such as 'If It Ain't Dutch' and '#D Fat', W&W and Armin van Buuren's 'Ready To Rave' is yet another monster tune bound to crack main stages in half.
Judging by its enormous impact and infectious hooks, it's no wonder this track has been conquering major festivals across the globe all throughout this year's summer.
Observant fans may have already seen this collaboration coming. At the end of the music video of W&W's 'Rave Culture', Armin van Buuren already played a small cameo role, which hinted toward a possible collaboration between the two globally acclaimed dance music acts in the near future. That moment has arrived today, accompanied by a music video bearing the same futuristic design as its predecessor.
Here's what they had to say about their new collaboration:
Armin van Buuren:
"It's been such a pleasure to see W&W turn from two young, talented boys into one of the most successful dance music duos of our time. Each time we decide to collaborate, we hit it off instantly and get some amazing results in the studio, just like we did now with 'Ready To Rave'. This track is definitely meant to get people to go nuts and rave relentlessly wherever in the world they are, so I hope everyone likes what we came up with this time."
W&W:
"When the idea of starting our Rave Culture label crossed our minds, we knew we wanted to center it around records that could really drive a crowd crazy. 'Ready To Rave' fits that bill completely, and it's always nice to hit the studio with someone who has released many of these tunes. It's been one of the biggest tracks from our live sets this summer, so we're having high hopes for this one."
Listen to the track below.