After another successful edition last summer, NEVERSEA returns to Constanta, for the third time in a row.
The biggest beach festival in Romania will take place from July 4 to 7, 2019. The NEVERSEA story continues next year with the most breathtaking sunsets and most intense sunrises over the Black Sea. Nothing can compete with dancing on the beach to this view, while enjoying unique experiences and the best music out there.
All of this will be accompanied by the most beautiful and energetic crowd. Together with international acclaimed artists, festival-goers will discover this year's musical diversity, ranging from commercial superstars to headliners of the underground and everything in between.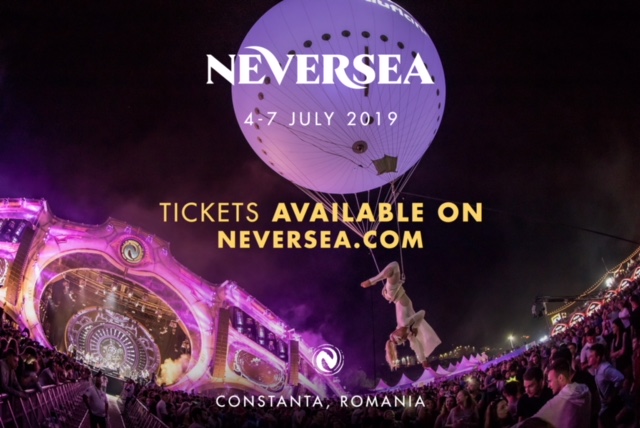 The first 4-day passes for NEVERSEA 2019 will be on sale NOW via NEVERSEA for a special price.
The unique atmosphere of the 2018 edition is captured in a 12 minute aftermovie, showing artists who climbed the 7 stages and festival fans having the best time. Check out the official aftermovie below and prepare yourselves for another crazy edition in 2019!