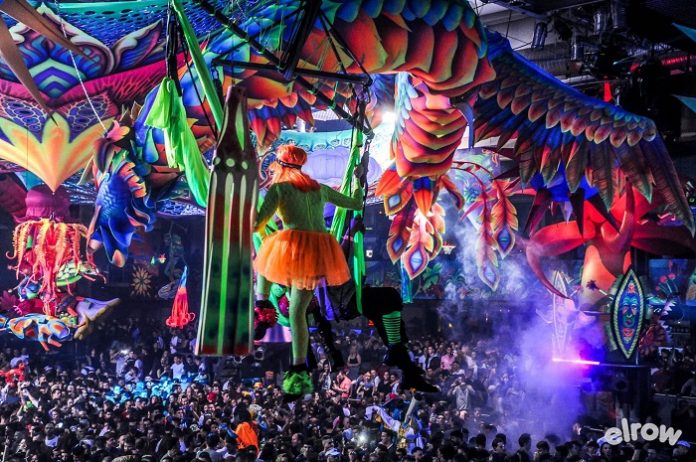 elrow continues its New York residency in 2019 and announces its biggest indoor festival in North America ever to take place on February 23 at Avant Gardner.
For this winter fiesta, elrow expands into 2 rooms, with over 10 hours of music, featuring more artists. elrow, one of the world's leading event production companies, with six generations of experience promoting unforgettable spectacles, will reveal a new worldwide theme for this event on January 7.  
"We've enthusiastically extended the hours so that we can open at 7:30pm to welcome and entertain those who can't stay with us all night," says Michael Julian, elrow's Special Advisor.
"We also wanted to create a longer elrow experience for the NY fans and the guests traveling to this show from all over the world. It will be another sold out elrow as we transform Avant Gardner into a massive 2-room fiesta, the biggest elrow indoor show to ever come to North America" he added.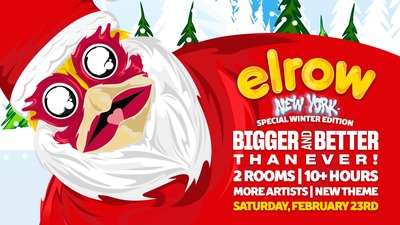 2018 has seen elrow broaden its worldwide domination, now taking place in over 80 cities on six continents. Since its 2016 debut in NYC, elrow has steadily expanded its footprint in the United States.
This special winter edition follows three sold-out gatherings at New York's Avant Gardner, their previous 10 hour open-air music extravaganza at Brooklyn Mirage, their Las Vegas Art of The Wild October weekend takeover at The Wynn, and their Art Basel debut last week in Miami.
The official lineup will be announced the week of January 15. Like all elrow events, the special winter edition is expected to sell-out before the headliners are revealed. 
Tickets are avaliable via link.