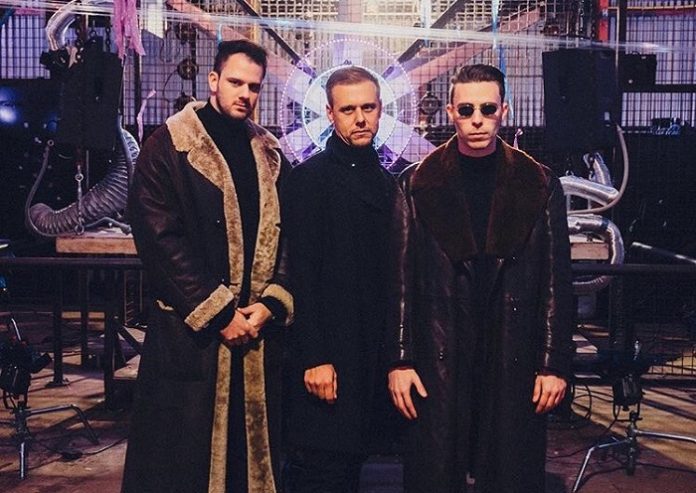 For the first time in dance music history, Dimitri Vegas & Like Mike, Armin van Buuren and W&W have joined forces for a huge new track. Showcasing the iconic signature sounds of everyone in this all-star link-up, 'Repeat After Me' is set to unite dance music fans from all over the world.
Easily one of the most epic collaborations of the year even though 2019 has only just begun, 'Repeat After Me' is an all-out mainstage anthem sure to cause some serious damage at the world's biggest festivals, clubs and venues.
Armed with the energetic signature sounds of Dimitri Vegas & Like Mike, Armin van Buuren and W&W, this high-impact live set highlight has set its sights on only one thing: dominating the global dance floor for decades to come.
While this is the first three-way team-up of the staple artists ever, there have been a number of two-side collaborations between them that generated a huge amount of momentum.
While Armin van Buuren and W&W only just collaborated on the iconic 'Ready To Rave' (after previously making waves with 'If It Ain't Dutch' and '#D Fat'), Dimitri Vegas & Like Mike and W&W teamed up on mainstage bangers such as 'Crowd Control', 'Arcade' and Tomorrowland anthem 'Waves'.
The release of 'Repeat After Me' is tied to the launch of a brand-new video. All in all, the blistering record and equally impressive music video make clear in no uncertain terms what you get when the #2, #4 and #14 DJs in the world decide to team up: a record so impactful you've got no choice but to hit repeat.
Watch the official video for Repeat After Me below!