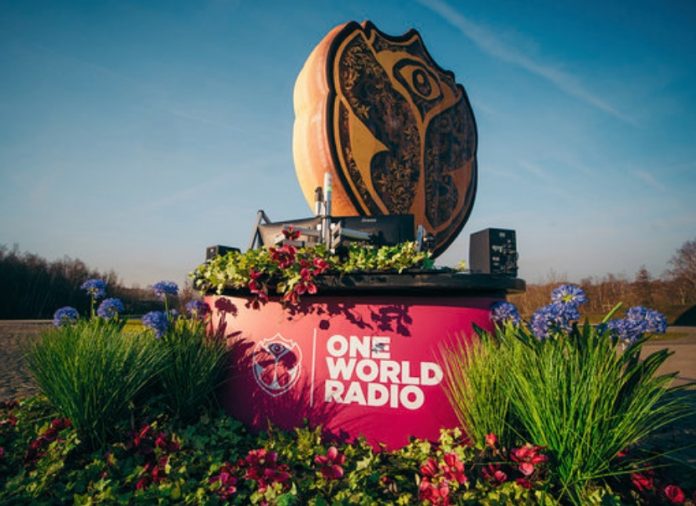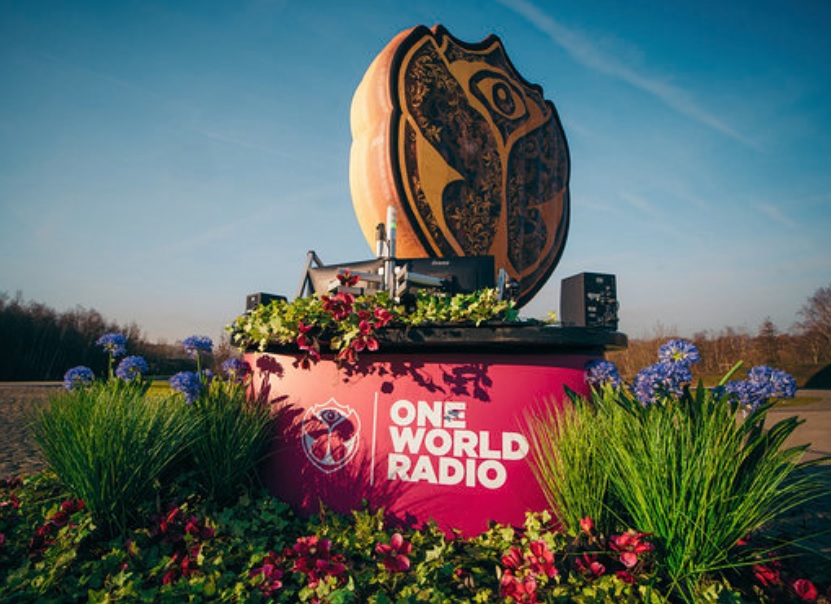 Our favorite electronic dance music fesival, Tomorrowland never ceases to amaze us. Today, top DJ and producer Steve Aoki did the kick off of "Tomorrowland One World Radio" at the holy grounds of De Schorre in Boom, next to Zephyr, the magical hot air balloon in the shape of the Tomorrowland icon. 
Starting today at 13h00 CET, you can tune in to Tomorrowland One World Radio, the digital radio and content platform from Tomorrowland festival. You can listen to exclusive tracks, unique DJ mixes, brand new releases and the most iconic live sets from 15 years of Tomorrowland online on www.tomorrowland.com or with the brand-new Tomorrowland app.
Listeners who tune into Tomorrowland One World Radio will find a generous portion of music and content at any time of day, all created by the team behind Tomorrowland with a mix featuring a range of hosts, shows and specials.
Thanks to the strong ties with all the national and international DJ's and producers, Tomorrowland One World Radio is destined to become the 'home of the artists'. Everyone from the biggest names to fresh new talent will be part of the platform, by creating exclusive mixes, releasing new tracks and even hosting their own shows, just for your listening pleasure.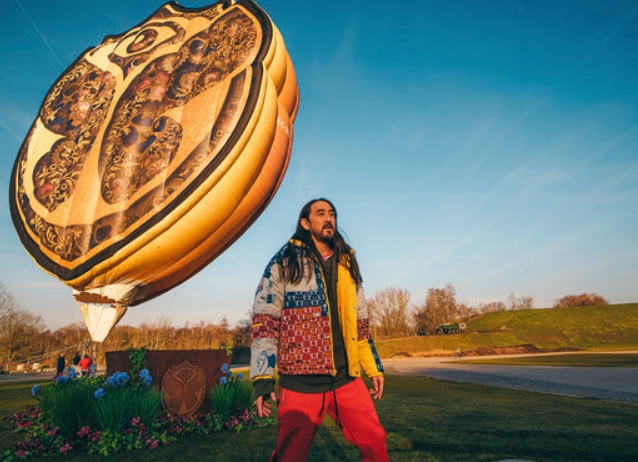 For example, the legendary Trance DJ and producer, Armin Van Buuren will kick off the weekend with an exclusive 'Weekend Mix on Fridays'. The Australian DJ sisters NERVO will present 'The One World Radio Top 30′: every weekend, you'll get a rundown of the 30 most popular dance hits selected by the People of Tomorrow. And every day, you'll be treated to a guest mix on 'One World Radio Invites'.
Here's what Armin van Buuren and Tomorrowland's team had to say about One World Radio:
Armin van Buuren :
"Besides DJ-ing and shows, I love to create radio. A couple of times already at the Winter Music Conference in Miami, I've received the award for 'Best Mix Radio Show' for A State of Trance.
By the way, I'll also be bringing ASOT to Tomorrowland this summer when I host my own stage and I've done live radio from the festival a few times now. It's fantastic that I'll get to appear every Friday now on Tomorrowland One World Radio with my own Weekend Mix."
Tomorrowland :
"Tomorrowland One World Radio is an incredibly important project for Tomorrowland festival. During the festival weekends, millions of people around the world tune in to our live-stream and the numbers keep growing each year. By launching this content project, on the occasion of our 15th anniversary, from now on we'll be able to offer a way to connect with the Tomorrowland community daily, and we'll adapt our programming and music to the time of day.
With unique content and mixes that you won't hear anywhere else, combined with the absolute highlights from 15 years of Tomorrowland history. Both live and on demand, so it's perfectly tailored to the tastes of young listeners. We've been working on this project for two years and we're so excited to finally unveil it to the world."
The launch of the radio station is bound to get you counting the days impatiently until July and Tomorrowland's 15 anniversary "The Book Of Wisdom, The Return". In recent weeks, the festival has offered a sneak preview, announcing several artists each day for this year's Tomorrowland line-up. These include Solomun, Eric Prydz, Tale of Us, Nina Kraviz, Shaquille O'Neal, Instagram phenomenon Gianluca Vacchi, Yves V, Lost Frequencies, Dimitri Vegas & Like Mike and many more !
In total, there will be over 1,000 artists working the turntables on 19-20-21 July & 26-27-28 July, and all 400,000 tickets sold out in a flash. But meanwhile, there's Tomorrowland Winter: "The Hymn Of The Frozen Lotus" a magical festival edition and fantasy wonderland at an elevation of 6,000 feet in the French Alps, from 9 to 16 March.