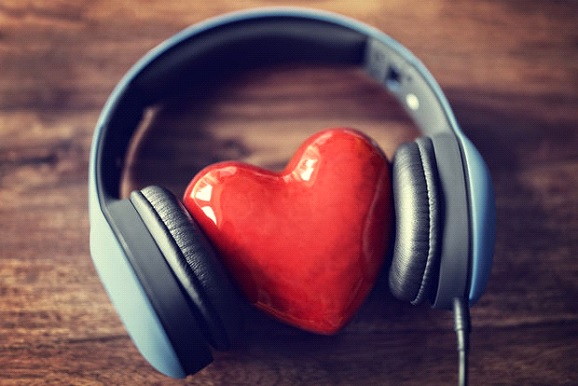 10. Beyoncé – "God Made You Beautiful"
One might think that "God Made You Beautiful" is an immodest appeal to herself, but no: it is dedicated to the little daughter of Beyoncé and is a public declaration of love for her own child. Hence the avalanche of tenderness and warmth which is enclosed in a simple soft melody and fluffy arrangement.
9. Cut Copy – "Let Me Show Your Love"
There is a lot of warmth and comfort in this young-hearted idealistic song. Therefore, if you are tired of listening to Daft Punk, and you still want summer in these winter days, then here it is – a time machine that will take you to where the sun shines forever.
8. Royksopp – "Something in My Heart"
Something in My Heart is a Scandinavian type textbook lounge, yet it is still a modern classic. It is a beautiful blend of soft and airy sounds with fast electronic melody.
7. Jake Bugg – "All Your Reasons"
Velvet sound, skillful guitar, confident and rich young vocals are all that is necessary for someone who appreciates naturalness and depth of feelings in music. Bugg's songs are already being played in English stadiums during the breaks of football matches, and this is deserved fame. For this guy from Nottingham, music is a kind of air that he breathes, and he manages to translate this passion into his songs.
6. Hozier – "Almost"
The popular Irish musician Hozier holds the 6th spot on our list. And this is not surprising because the sweet-voiced singer, despite the fact that his career is relatively new, has made lots of hits. We consider "Almost" to be his finest work. The composition is made in a funk manner that is not typical for the singer and is quite easy to follow.
You should definitely listen to this song with a person you love, but if you don't have one yet, then be sure to visit this Russian wives dating site. Don't miss out!
5. Disclosure and Mary J. Blige – "F for You"
Last year's major British debutants in electronic music have dragged Mary J. Blige into the studio, who has one of the most spectacular voices of the modern American soul. The synthesis of velvet beat and rolling vocals is incredibly organic, and while it is a relatively new song, we still think that it will be fondly remembered long after its release.
4. Shakira and Rihanna – "Can't Remember to Forget You"
"Can't Remember to Forget You" uses mechanisms that have already been used more than once by the Colombian girl, yet the lack of originality doesn't take away from its sheer quality. The tandem is rich in halftones: Shakira traditionally screams like a mad Amazonian woman, and Rihanna is responsible for vocal plasticity and femininity. In other words, this song is fantastic.
3. Glasser – "Shape"
It is the magnum opus of the singer from Massachusetts whose work deserves more resonance than it has now. There are obvious intersections with Bjork, yet it doesn't spoil the overall quality of the song; it rather enhances it. This song only proves how underrated this artist is. Any creative effort by Glasser makes up for a unique listen; he always finds something new to explore in the world of sounds. This is a cool and extremely melodic electronic song; it will be fondly remembered long after its release.
2. Damon Albarn – "Everyday Robots"
The leader of the group Blur, the author of the Gorillaz project and one of the best singers of our time, Damon Albarn, began to discover himself as a solo act. And the first child of this discovery was Everyday Robots, four minutes of crystal beauty, where there was a place for violin tenderness, oriental percussions, and a cradling melody in which Albarn's subtle vocal vibrations fit perfectly. With the help of such music, you can effectively put children to sleep, heal spiritual wounds, or do simple household chores, yet it is beautiful nonetheless.
1. Paloma Faith – "Can't Rely on You"
This is an expressive soul song with a distinct funk flavor from one of the strangest and brightest British female singers. The song is for those who love ringing female vocals, not saving on decibels and emotions. Paloma Faith is one of those girls who are generously gifted with nature, like Adele and Amy Winehouse, but not yet burdened with world fame. Although if her outstanding voice data and enchanting concert performances will get a decent promotion over time, Paloma may well become the new pop wonder of the world scale.