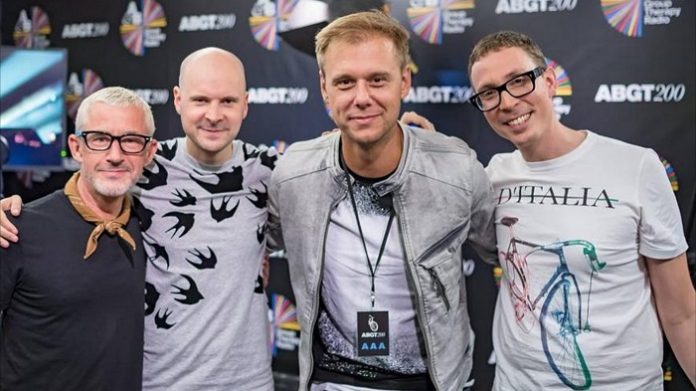 For so many years, fans have been dreaming of a legendary link-up between Above & Beyond and Armin van Buuren, and that moment has finally arrived today.
As the long-anticipated, first-ever collaboration between the iconic trio and the five-time #1 DJ in the world, 'Show Me Love' is an instant fan favorite, paving the way for – hopefully – many more future link-ups between the fellow Grammy nominees and electronic music flagbearers.
Premiered live on stage at A State Of Trance 900 in Utrecht, the Netherlands, the biggest indoor Trance event in the world, 'Show Me Love' is the manifestation of what could be the most awe-inspiring dance music pairing of the decade.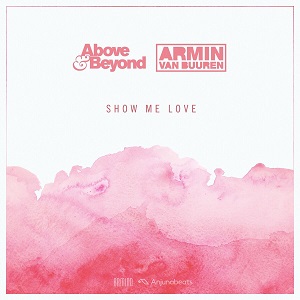 Juggling impactful, arena-shuddering rhythmics, a gorgeous, piano-led breakdown and a heavenly melody engineered for excitement, this brand-new collaborative record is everything fans wanted it to be: a magnificent, evergreen Trance cut that bridges the gap between Anjunabeats and Armada Music.
Here's what they had to say about their collaboration:
Above & Beyond: "We've always been welcomed by the Armada Music and A State Of Trance family worldwide. Having shared many stages with Armin, it was great to finally get in a studio together to swap ideas, and 'Show Me Love' came together really organically."
Armin van Buuren: "The guys from Above & Beyond and I exchanged a few remixes back in the early 2000s, and we really enjoyed working together. Despite that, we never linked up in the following years, until now. I think that 'Show Me Love' can play a big part in uniting fans from all over the world and I hope it will spark a beautiful collaborative era between us and our respective labels."
Listen to the track here.
Watch the premiere during Asot 900 Utreht below!