The ever so infamous "S*x Island" is back at it again, and still just as scandalous as ever. The all-new, "S*x Island" is scheduled to go down for four days over the Easter Holiday, only this time it will be at a new unknown location. After the media frenzy that brewed from their first event, Colombia decided to place a ban on the destination location and put a stop to the debauchery.
One reason for the shutdown could be the instance of the minor child that won an all expense paid trip by stealing his father's credit card information and took videos of his adventure, then released them to international media outlets.
The videos confirmed that prior testimonial leaks from accredited sources that were firsthand witnesses of the event were not just hype and that excessive drug use and constant orgy action actually was what happened on "S*x Island". Unlimited drugs and s*x including minors, Colombia definitely had a pretty legit reason to put an end to the madness.
Where there is a will there is a way, so the naughty minds behind the event decided that they would carry on without Colombia, after all, one monkey does not stop the show. Revolving around the sacred Christian Holiday, fifty "gentlemen" will be able to buy into a slot on the island for $4,500 US Dollars, which will include unlimited s*x with "100 Island Bunnies", and an "Orgy Golf Tournament", on a super-secret mystery island somewhere in the Caribbean.
According to the website, the exotic s*x workers are all tested and free of STI's, and are all instructed to make every man on the island feel like "a king". Each day promises to be filled with "incredible s*x activities, surprises, and events including parties on our luxury yacht, live s*x shows, and more."
Officials have stated that "our event allows drug consumption, and our girls are also drug friendly." Each ticket to the event includes the company of a minimum of two girls each day for unlimited s*x during the four days of the vacation. The entire island is available to all of the guests that sign up.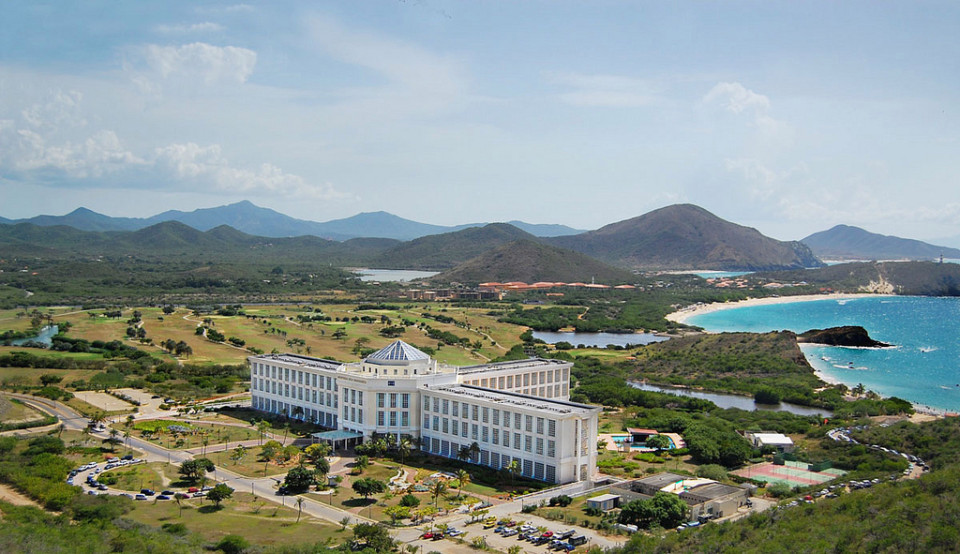 Prior versions of the event have faced extreme public scrutiny, and a demand for legal action to be taken to combat the heinous activities that make up the vacation. Where it does not seem morally sound, the organizers say that they are not breaking any laws and that all the exotic women are all eighteen years old and over, and "do it at their own free will."
The group had a dream to let men live out every mans fantasy, and apparently, they are doing it by the book just like they say, there have been zero arrests regarding "S*x Island", people do not have to like it, but it is happening and will continue to do so either way.
A direct quote from the website states "All the girls are here to please you and make you feel like a king, if you have any special fantasy make sure to inform the host, or the girls and they will make sure to bring them to life." It has been confirmed by officials of the event that a "mainstream" American singer has registered to attend.
While much of the rest of the world will be celebrating their king Jesus Christ over the holiday, over fifty gentlemen and one hundred prostitutes will be on the other end of it breaking commandments. Either way, the Holy Bible clearly states "judge not, lest ye be judged".