Throughout his illustrious career, Grammy-winning dance music icon Afrojack has often showcased an unparalleled mastery of the full musical spectrum, and his latest release on his Wall Recordings label sees him push it to an even higher.
Made in collaboration with American hip-hop duo Rae Sremmurd and singer-songwriter Stanaj, 'Sober' is a super-enjoyable cross-genre track that shows once again why the Dutchman is one of dance music's most esteemed acts.
Juggling dark, hip-hoppy beats, upbeat chord progressions and uplifting vocals, 'Sober' spotlights an exciting contrast that blows listeners away. From its street credibility to its pop potential, this superb track is suitable for all states of mind.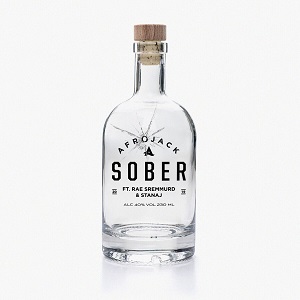 Afrojack: "Working with Rae Sremmurd and Stanaj was fire, Rae's work ethic is hardcore, we even made some changes to the song on the set of the video to make sure it's the best! This is also the second time doing a record with Stanaj and the combo of his voice and approach to pop always gives a WOW effect."
Stanaj: "Was amazing to work with such a talented group of artists on this song. Always great to see what happens when worlds come together."
Listen to the track below.