Slowly making a stride in the EDM soundscapes for over a decade now, versatile DJ and producer John Lynx is an artist who has had a massive passion to blend pop and electronic music. He has been offering powerful and unique records, while also having flexible and creative sets along the way.
After signing with Careless Records at the tail end of last year with his debut release of 'Back to You' alongside Angel Taylor, John Lynx is now back with his latest production. This time he offers up brand-new single 'Everything You Need.'
John Lynx is an artist who has been in the scene for quite a while now, having done quite a lot before debuting on Careless Records. Lynx has mastered piano, gained a full understanding of music production and has managed to releas content on an international level. Flexing his music ability across a wide range of genres, he has embraced the sounds of progressive house, deep house and future to chill, trance and pop amongst many others.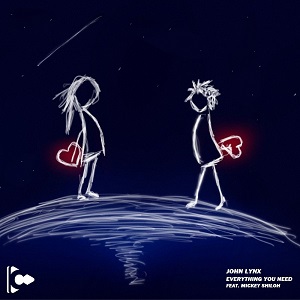 Beginning with a calming piano, 'Everything You Need' is led by powerful vocals singing, "I know what you love, I know what you like, from heavens above." Without a doubt, the lyrics flow effortlessly alongside the track, as it builds up into a sensational and vibrant house ballad with a pulsating melody filled with colorful bass and tasteful synths.
Check out 'Everything You Need' and make sure to follow John Lynx to see what the artist does next, as his career continues to build stronger than ever. Not only should you follow Lynx, but you should also keep up with Careless Records via their socials, as their journey as a label continues to grow with a powerful list of newcomers under their helm!
Listen to the track below.