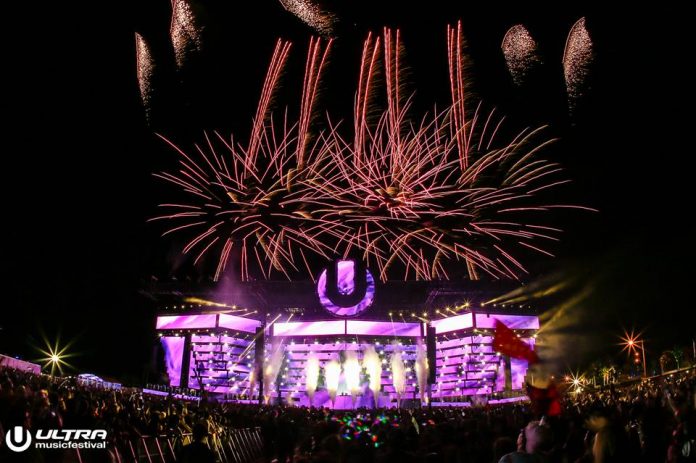 As Ultra continues day two of it's 2019 event, event planners are certainly keeping their fingers crossed that it will be a little smoother than day one.
The longstanding and world famed music festival that helped put the dance music festival scene on the map is apparantly having a few issues at their new location. On top of shuttle issues due to accidents on the one road that leads to the Ultra stomping grounds, fireworks that lit up the sky have started fires in trees that surround the event.
With an epic lineup, and years of experience, the combination is sure to outmatch the day one blunders and the kinks will get ironed out ensuring smooth sailing for the rest of the epic Ultra Music Festival.
After being stationed in the same location for so many years, a few mishaps are sure to happen in unproven territory. Instead of focusing on the things that are going wrong, hopefully everybody that is at the event is soaking in good vibes and not concerning theirselves with the negative stuff. Let Ultra worry about the rest. We are with you in spirit Ultra, may the force be with you. We beleive in you.
I guess no more fireworks for @ultra pic.twitter.com/FSTHDoGUbm

— mycayla 🌻🌿🌊 (@Mycaylaaa_) March 30, 2019
Fire at @ultra from fireworks. No shuttles to head back home, very poorly organized event. Highly disappointed! #UMFfire #UMF2019

— ☆ C a r m s ☆ (@carms_perez) March 30, 2019
Dudeeeeeeeeeee a piece of firework fell onto a palm and started a fire!!! And theeennn they don't have shuttles making us walk a long ass bridge lol wtf ultra 😂 #ultramusicfestival @ultra

— DonutCare (@aciremabc) March 30, 2019
@OfficialJoelF there's a fire at ultra pic.twitter.com/llIh1gtOLN

— sandy (@imsandrv) March 30, 2019