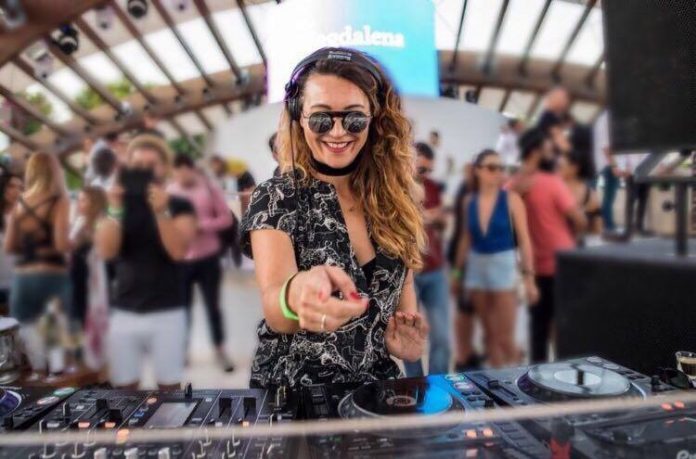 German DJ and producer Magdalena has announced that she will be bringing her Ibiza residency SHADOWS back to the White Isle for the 2019 season.
This season's parties will take place in the beautiful, carefree setting of Cova Santa, an iconic club, bar and restaurant built around an ancient cave in the Ibiza countryside. They will begin outdoors in the afternoon at 5pm, and then move into the venue's club at midnight until 6am. With 13 hours of continuous celebration, SHADOWS is one of the the longest regular events on the island this season.
Instead of performing with one guest per event like last year, Magdalena has upgraded her line ups and curated an unbeatable set of artists for each party; expect the very best underground house and techno that Ibiza has to offer. Bonafide legends of the scene like Solomun, Nicole Moudaber, Anja Schneider, Radio Slave, Kittin and Michael Mayer will be making an appearance, alongside exciting underground acts like La Fleur, Tijana T, Moscoman and Jennifer Cardini.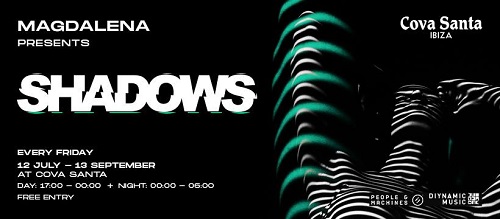 Despite the longer run time and impressive lineups, SHADOWS will still be a free party this season, in keeping with the original residency's ethos. Cova Santa will be transformed into an evocative atmosphere custom made to reflect the theme of changing lights and moods from day to night.
The announcement follows the success of last year's SHADOWS debut at Blue Marlin; it marked the start of a new and exciting solo venture for Magdalena, who has long thought of Ibiza as her second home.
Now a respected DJ and producer in her own right, Magdalena's background is in club curation, so she goes the extra mile to make sure every SHADOWS is a success. In the last year, she has also expanded the party series globally, with two mini Europe tours alongside La Fleur and Francesca Lombardo, and one exceptional Tulum special with Nicole Moudaber, Anja Schneider and Radio Slave.