The palm-tree-laced teaser that went live last week on STMPD RCRDS' YouTube channel revealed a letter of the collaboration every time the views went up.
Ultimately revealing that Martin Garrix' brand new track 'Summer Days' will feature none other than Macklemore and Fall Out Boy frontman Patrick Stump.
The track will be released coming Thursday the 25th of April on 8AM ET/2PM CEST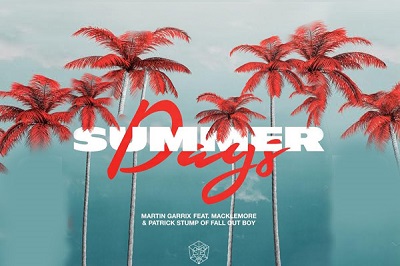 Watch the teaser below.