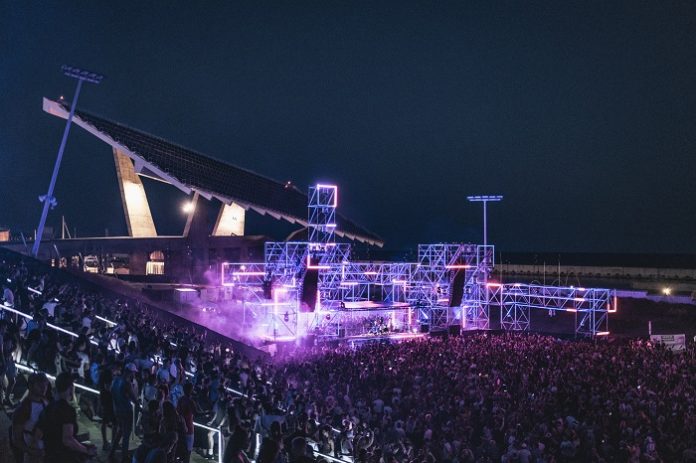 The fifth edition of DGTL comes to Barcelona on 23rd and 24th August to become an unmissable event for electronic music lovers for yet another year.
The event will take place in the Parc del Fòrum, which is emblematic of the industrial nature of the festival. Its four stages, that will once again embody the DGTL look and feel, will welcome artists of the calibre of ANNA, Charlotte de Witte, Chris Liebing, Dj Harvey, Jeff Mills, Len Faki, Mano Le Tough, Marcel Dettmann, Pan-Pot and Seth Troxler.
These are some of the indisputable headliners of an event, which remaining true to its core values, always leaves a significant place in the line up for local talent with names that this year include Arnau Obiols, Discos Paradiso Crew, Hitch, Paula Cazenave and Ylia, among others.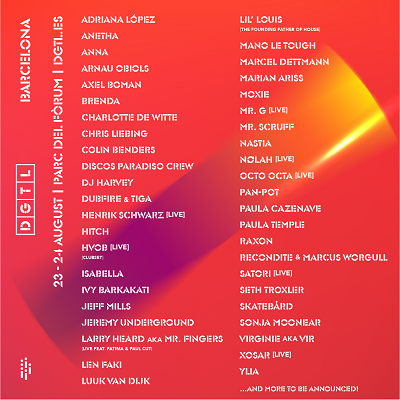 One of the cornerstones of DGTL, and an integral part of the brand, are the unique back to backs. This year they will be by Recondite and Marcus Worgull, and by Tiga and Dubfire, who will share the stage to prove that impossible partners do not exist, but unusual tandems do – tandems that will produce exceptional sessions.
And, as we well know, DGTL Barcelona also stands out for its line-up, which is millimetrically designed, where live acts play an important role and this year will include performances by artists such as Colin Benders, Henrik Schwarz, HVOB, Larry Heard aka Mr. Fingers, Mr. G, Octo Octa, Satori or Xosar, and many more.
The first names in the line up this year include a significant presence of female artists from Europe who have been making their mark for years now such as Charlotte de Witte, armed with the most uncompromising techno; Sonja Moonear, with her eclectic taste and perfect musical selection; ANNA, whose talent shines both as a producer and as a specialist in heavy-hitting techno; and Nastia, who will make us move from the most razor-sharp techno to the wildest of sounds and to the most melancholic minimalism.
We will also be able to enjoy one of the captains of the well-known label Studio Barnhus, Axel Boman; to dance to the house rhythms of the club-culture legend Lil' Louis and to go crazy to a set by the numero uno of house music Jeremy Underground. All of which form a line up in which there is something for everybody.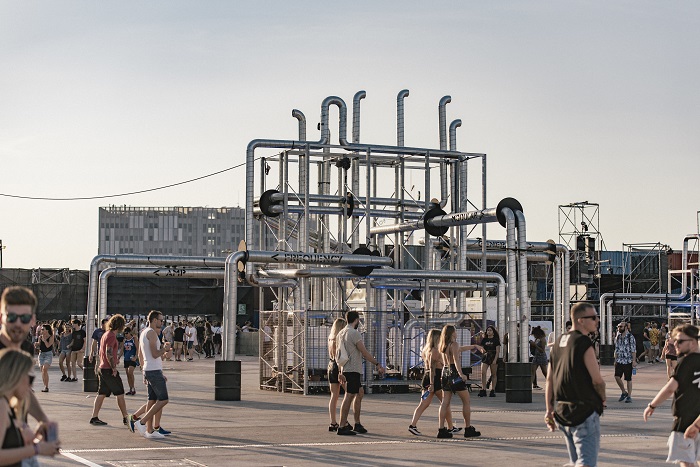 Regulars at the festival know that DGTL goes way beyond a careful and excellent selection of music. In 2019, the DGTL Revolution programme, which will be revealed very soon, is more determined than ever to reach the objective of being a 100% circular event, that is to say with zero waste, by 2020 through sustainable initiatives that puts DGTL is in the limelight of the rest of festivals internationally. New proposals in the areas of technology and an avant garde artistic proposal complete this festival that is already a must-go Barcelona summer event
This first wave of artists is an important part of a line up that promises to add more outstanding names in the next few weeks.