From the softly progressing melodies to the angelic vocals to the mighty drops and more, Trance music has the ability to strike a chord in whoever listens. It spans so many different sounds and cultures, all the while staying true to its roots no matter what.
This is exactly why fans just can't seem to get enough of the A State Of Trance series and why Armin van Buuren left no stone unturned in putting together a brilliant track selection for the sixteenth installment of the series: 'A State Of Trance 2019'.
Once again overflowing with the biggest Trance & Progressive records of the moment, 'A State Of Trance 2019' spotlights a grand total of forty records, all designed to immerse fans in a tidal wave of energy and emotion.
Mixed seamlessly by Armin van Buuren himself, the album spans every inch of the genre through brilliant records from artists such as Super8 & Tab, Ørjan Nilsen, MaRLo, ReOrder, Fatum, Protoculture and Stoneface & Terminal, offering a spark of magic for every preference or flavor.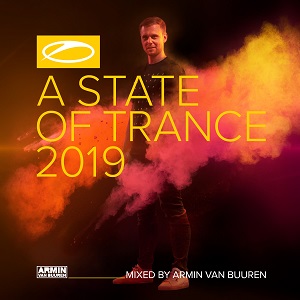 The A State Of Trance compilation series, which also includes the annual year mixes and several Ibiza-flavored installments, is one of the pillars of Armin van Buuren's A State Of Trance brand, and the same can be said of its globetrotting event series – ASOT 900 is soon to land in both Kiev (Ukraine) and the California Bay Area (U.S.) after touching down in Utrecht and Madrid this year – the record label and of course the radio show itself.
Broadcast every week to an estimated 42 million listeners in more than a hundred different countries around the world, the radio show has played a very important role in the growth and evolution of both Trance music as a whole and the ASOT community, and this amazing mix album definitely builds on that.
Listen to the tracks here.