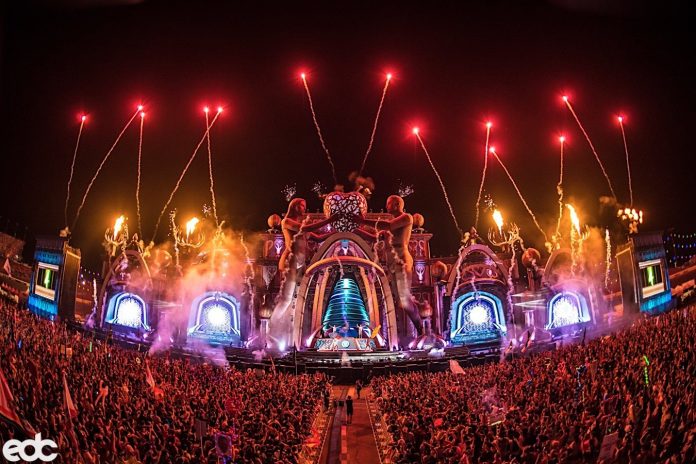 Anybody that has ever danced under the electric sky knows of the sheer magic that blankets the Las Vegas Speedway while EDC Las Vegas is underway. Everybody else has either imagined being there or watched one of the many documentaries about it that are available to the public. While the turnout for the colossal event has always been staggering in terms of attendees, it was announced that the 2019 rendition has officially sold out its general admission tickets.
With only six days until the glorious happening kicks off, Insomniac is hard at work getting everything prepared for the spectacle. 450,000 fans will all unite at EDC Las Vegas 2019 to witness 250+ of the top artists in the world rock the party on eight different stages, awe-inspiring art installations, hundreds of costumed performers, and one of the greatest productions of all time. The captivating event is held dearly in the hearts of all that have witnessed it and is surely on the bucket list for all dancing machines on Planet Earth.
As if EDC needed any help being better, team Insomniac is going to see to it that it just keeps on getting better and better every year to show the fans that they love them tremendously.
This year the festival layout has been revamped to give the attendees a more spread out stomping ground, and Camp EDC returns once again to give the fans the opportunity to tune out real life for a few days and become completely emerged in a fairy tale setting. Party people are surely counting days till the majestical EDC kicks off.
For those that were planning to come but have not yet secured a ticket to the grand show, there are still a limited amount of GA+ and VIP tickets that are still available, but they will go fast, so act fast in securing a slot to one of the best music festivals in the world.