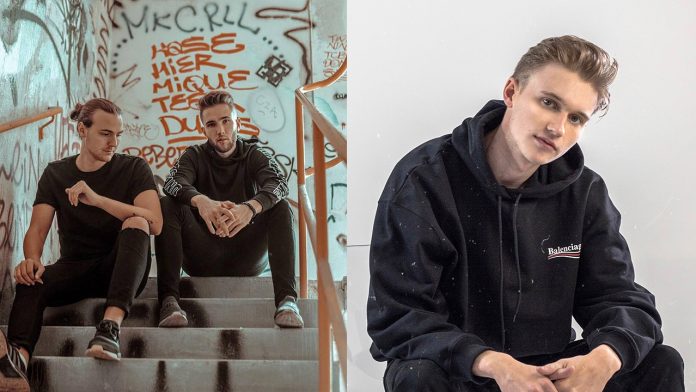 "Thinking About You" is the title of EVRYBDY & Milwin's brand new single featuring Philip Strand. It's a catchy electronic pop song that has received amazing feedback.
The uplifting song works well on commercial radio, nightclub or when cruising down the road in your car!
Since childhood Edwin "Milwin" Lindberg's life revolved around music. 'The artist name, Milwin, appeared as a merge of his name and middle name – Edwin and Milton. In 2015 he released his first official single independently called, "Coming After You", which received a large number of streams in his home country- despite the absence of a record contract.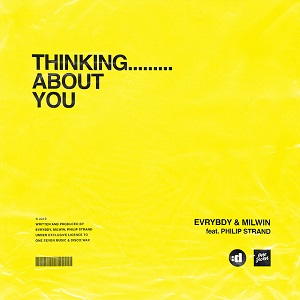 In 2016 — 2017 Milwin released the songs "Follow Your Heart" and "Fun" with Universal Music. From 2018 to 2019 the DJ and producer has been working on several new songs and features that will be released this year. Milwin will be touring Europe during the summer of 2019 performing at festivals such as WKND Festival in Finland.
EVRYBDY is a Swedish duo consisting of Jesper and Olle. They met through a music group in 2016 and quickly realized that they had the same interest and passion for music and started to collaborate. With their unique sound & style they made several remixes which gained them hundred of thousands streams and from there they just started to do all their projects together and became EVRYBDY. They make everything from club tracks to radio hits.
Swedish vocalist Philip Strand started his musical career doing YouTube covers, he formed rock band Normandie and has since then worked from his studio in Stockholm. His raspy vocals and playful melodies has gained him over 25 million streams across platforms.
Listen to the track below and prepare yourselves for a blasting new records from EVRYBDY and Milwin, cause it doesn't look these guys are slowing back anytime soon!