Allen & Heath's Turkish distributor HEC PRO recently completed a four-year project to construct its new four-floor HEC PLAZA 'experience' centre in Istanbul. The grand opening of the new facility took place in the presence of influential designers and installers, as well as prominent figures in the Turkish music industry.
The vision of Director Berk Ozan and his team was to create a setting comprising different environments into which relevant integrated technology solutions were placed, allowing customers the chance to experience first hand the practical application of the brands HEC PRO represents. The suites include a fully immersive cinema room, a hotel suite, conference facilities, office areas and a impressive bar/nightclub.
As part of HEC PRO's impressive portfolio, Xone products feature prominently at HEC PLAZA, with all models on demonstration in one of the facility's dedicated showrooms. In addition, the nightclub area has a DJ booth which is home to a Xone mixer that was straight into the thick of the action when a succession of A-list DJs took part in the opening night celebrations.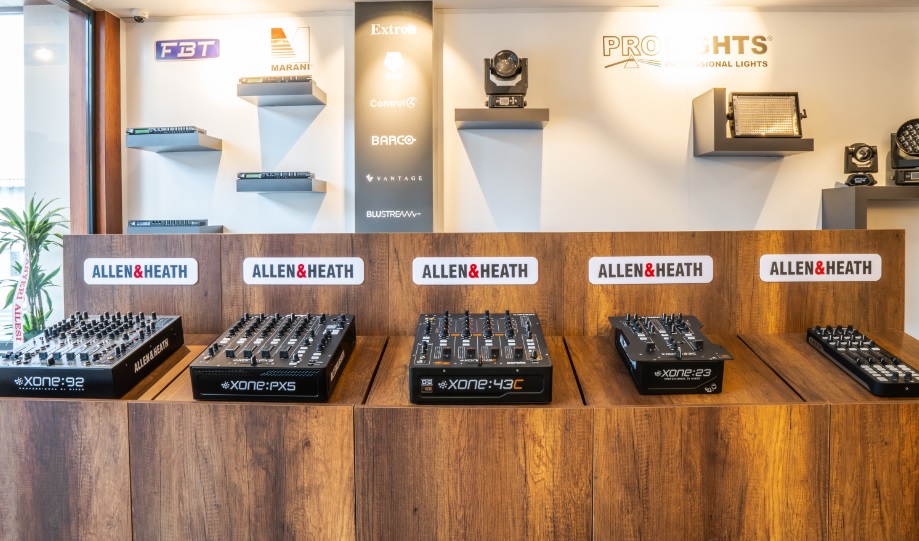 David Morbey, Senior Product Manager at Allen & Heath (DJ) attended the opening night and congratulates HEC PRO on its new experience centre:
 
"HEC PLAZA is stunning achievement and a testament to the imagination and commitment of the HEC PRO team. The way in which the technology is integrated and presented in 'real' scenarios allows visitors to fully experience the possibilities afforded by HEC PRO's extensive portfolio.
With the entire Xone range on show and a mixer regularly in use in the DJ booth of the nightclub area, it's easy to appreciate the visibility that this brilliantly conceived facility offers our products."