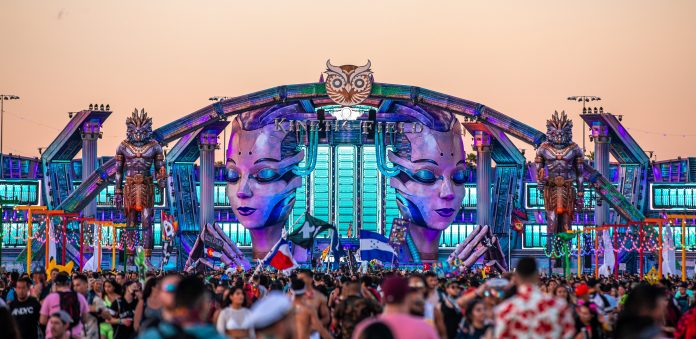 Following a sold-out crowd of 465,000 attendees, EDC Las Vegas 2019 shuffled its way into the top spot as the premiere US festival destination. The daunting attendance numbers speak volumes about the event. It is the kind of festival that has something for everybody. Influences from nearly all genres in dance music could be heard at the Las Vegas Motor Speedway, and a visual collaboration of lights and lasers all join forces to ignite the electric sky.
The 2020 event will lift off the tenth anniversary in Las Vegas and will take place on May 15-17, 2020. Each year the event just keeps getting bigger and better. The reason for the success is due to the love that the team at Insomniac pours into the magical event.
The founder and CEO of Insomniac Pasquale Rotella stated:
"I didn't know what to expect when I brought EDC to Las Vegas back in 2011, but I'm so humbled by the way in which the city has wholeheartedly embraced the event, our culture, and the Headliner community that has called EDC home for the past decade. That midnight desert magic and that epic kineticField sunrise are forever linked to the festival's DNA. I'm grateful for all the support we've received, and I can't wait to celebrate ten years under the Electric Sky."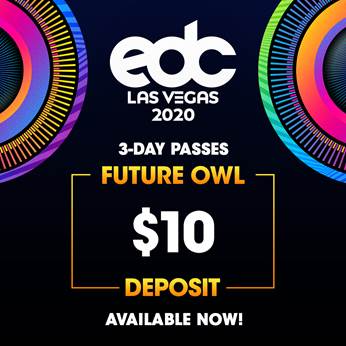 To honor the ten-year celebration of EDC Vegas, Insomniac has released a first of its kind, $10 Future Owl option for fans to secure a spot under the electric sky at the epic 2020 EDC Vegas with just a ten dollar deposit.
While Insomniac spreads love in about a zillion different ways, the Future Owl is just one of the continuous, everflowing examples of it. Headliners and dance music enthusiasts should act immediately on the offer, it will not last forever.
Limited Tickets Now On Sale HERE!